Garmin Delta Sport XC Handheld Transmitter
$129.99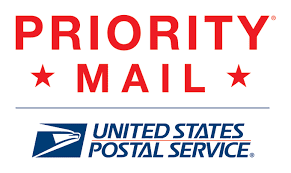 Free USPS Priority Mail Shipping
Description
Features
In The Box
Owner's Manual
Description
The Garmin Delta Sport XC Handheld Transmitter is a Replacement Handheld for Delta Sport XC.
Simple and Effective Electronic Dog Training in Your Hands
Intuitive 3-button hand held controller with easy to read LCD and built-in BarkLimiter™
36 levels of momentary and continuous stimulation plus tone and vibration
Changeable/replaceable contact points — long and short
5 correction configurations for different behavioral issues
Train 1, 2 or 3 dogs, settable on the handheld (with purchase of additional dog devices)
The Delta Sport XC trainer from Garmin, with proven Tri-Tronics® technology, gives dog trainers more control with more simplicity. The easy-to-use, 3-button handheld controller with improved false-correction control, easy-to-read LCD display and compact dog device with changeable contact points (long and short) gives you 36 professional levels of continuous and momentary stimulation plus tone and vibration, 5 correction configurations and the ability to set the device to train 1, 2 or 3 dogs from up to ¾ mile away (with purchase of additional dog devices). Sport XC features a fully adjustable BarkLimiter with Advanced Bark Correction for more effective training in the field and a quieter kennel at home.
Simple and Effective
Delta Sport XC is ergonomically-designed to require only 1 hand to operate with 3 front "action" buttons for stimulation, tone and/or vibration. Side buttons and an easy-to-read LCD let the trainer switch easily between training configurations and different dogs being trained. The slim, compact, dog device comes with interchangeable long and short contact points for all breeds and coat thicknesses and has an effective range of ¾ mile.
Three Ways to Train Your Dog
Delta Sport XC offers dog trainers the option of using continuous and momentary stimulation, vibration or tone. Or, use all 3 in 1 session. With 3 correction configurations (viewable in the LCD display), the trainer can select the training option best suited to the situation and dog temperament. Delta Sport XC offers the ability to control up to 3 dogs (with additional dog devices sold separately) and quickly change between them.
Features
Correction levels: 36
Momentary/continuous correction: yes
Vibration correction: yes
Tone correction: yes
Training configurations: 5
In The Box
Delta Sport XC handheld
Lanyard
USB cable
AC adapter
Manual
To learn more about the Garmin Delta Sport XC Handheld Transmitter features read the Owner's Manual.
Model: DelSpXCHH
Manufactured by: Garmin
Correction levels: 36
Momentary/continuous correction: yes
Vibration correction: yes
Tone correction: yes
Training configurations: 5
Delta Sport XC handheld
Lanyard
USB cable
AC adapter
Manual