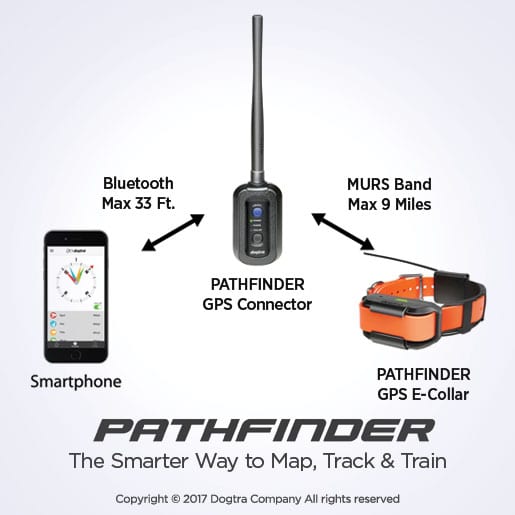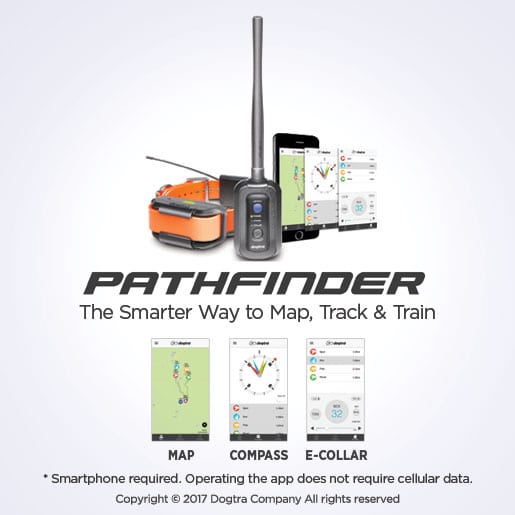 Dogtra Pathfinder System 9 Mile Range
Earn $12.00 in Front Range Cash
$399.99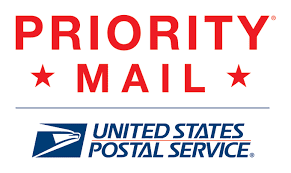 Free USPS Priority Mail Shipping
PATHFINDER app is now compatible with Apple Watch!
Description
Features
In The Box
Owner's Manual
Description
The Dogtra Pathfinder System brings GPS and e-collar technology right to your smartphone, giving you a more intelligent and responsive way to track and train your dogs. The Pathfinder truly works without using cellular data*. Just download the free maps and operate your smartphone in offline map mode. Unlike other GPS e-collars, there are no extra navigation packages to purchase.
You have access to Google Maps™ with satellite and terrain views and the ability to track up to 21 dogs or hunters, share locations, playback data and create customizable Geo-Fence alerts. With an incredibly fast two-second update rate and a powerful zoom capability, the Pathfinder tracking feature provides greater live-action detail and accuracy when you're in the field.  Add additional collars to the Dogtra Pathfinder System for multi dog functionality.
Features
PATHFINDER app is now compatible with Apple Watch!
9-Mile Range
Rheostat/Slider Dial with Stimulation Levels 1-100
3.5-Hour Rapid Charge Batteries
Nick and Constant Stimulation
Audible Tone
Low to High Power Stimulation
Belt Clip
Fully Waterproof
Enhanced Contact Points
Extendable Contact Points (5/8″ to 3/4″)
Expandable to 21 Dogs and Hunters
2-Second Update Rate
Geo-fence Option
Offline Maps
Precise and Up-to-date Maps
Tracking Only Mode
For Dogs as Small as 35 lbs.
2-Year Limited Lifetime Warranty
In The Box
GPS Connector
GPS Collar
Battery Charger and Splitter Cable
Test Light
Owner's Manual
Carrying Case
Contact Point Extensions and Adjustment Tool
Non-Stimulation Contact Point Covers
To learn more about the Dogtra Pathfinder System features read the Owner's Manual.
Model: Pathfinder
Manufactured by: Dogtra
9-Mile Range
Rheostat/Slider Dial with Stimulation Levels 1-100
3.5-Hour Rapid Charge Batteries
Nick and Constant Stimulation
Audible Tone
Low to High Power Stimulation
Belt Clip
Fully Waterproof
Enhanced Contact Points
Extendable Contact Points (5/8″ to 3/4″)
Expandable to 21 Dogs and Hunters
2-Second Update Rate
Geo-fence Option
Offline Maps
Precise and Up-to-date Maps
Tracking Only Mode
For Dogs as Small as 35 lbs.
2-Year Limited Lifetime Warranty
GPS Connector
GPS Collar
Battery Charger and Splitter Cable
Test Light
Owner's Manual
Carrying Case
Contact Point Extensions and Adjustment Tool
Non-Stimulation Contact Point Covers