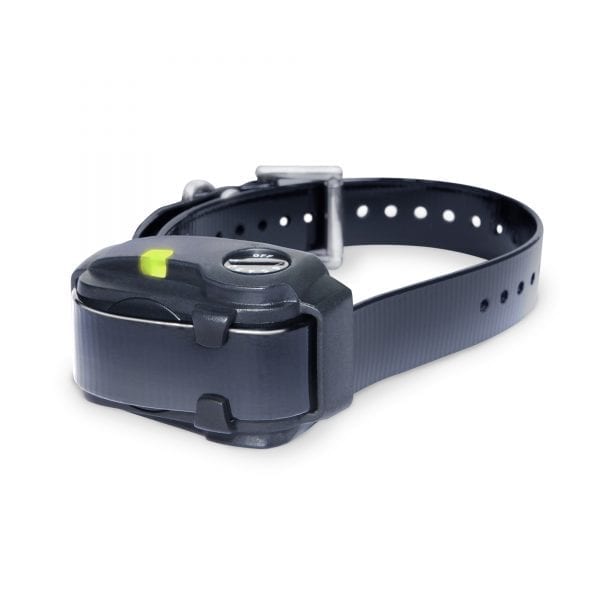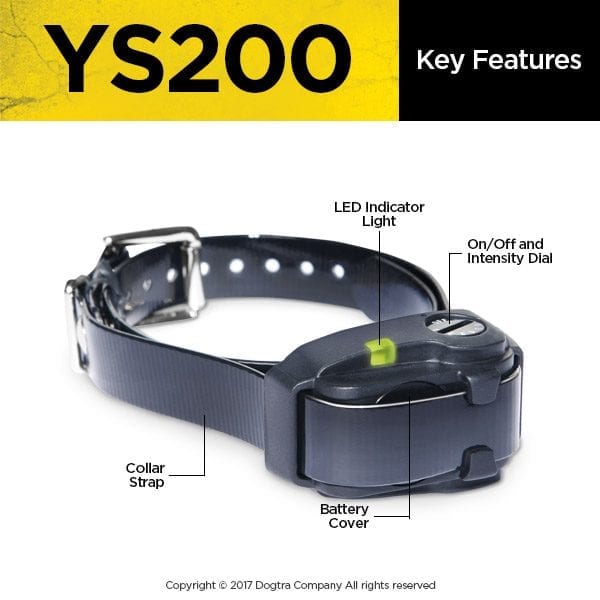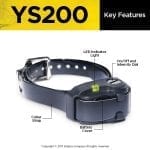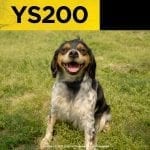 Dogtra YS200 No Bark Collar
Earn $1.50 in Front Range Cash
$49.99
Description
Features
In The Box
Owner's Manual
Description
The Dogtra YS200 is the smallest No Bark Collar that Dogtra currently offers. The collar has a vocal cord sensor which is designed to distinguish a dog's bark from other surrounding sounds. It also has six adjustable stimulation levels. The Dogtra YS200 is specifically made for smaller dogs weighing as little as 12 pounds, to help eliminate the nuisance of barking. The YS200 is water resistant and comes with replaceable batteries.  This product is not recommended for dogs weighing less than 12 pounds or less than 6 months of age.
Read more about the features of this product in the YS200 No Bark Collar Owner's Manual.
Add a different collar color with the purchase of the 3/4″ Universal Strap.
Model: YS-200
Manufactured by: Dogtra
Stimulation Levels 1-6
Replaceable Coin Lithium Batteries Included
Ultra-Compact Receiver/Collar
Water Resistant Receiver/Collar
Vocal Cord Sensor
For Dogs as Small as 12 lbs.
1-Year Warranty
YS200 No Bark Collar
13mm Contact Points
2 Lithium Coin Batteries (CR 2032)
Owner's Manual