DT Systems H2O 1850 PLUS Remote Dog Training Beeper System 1 Mile Range
Earn $3.00 in Front Range Cash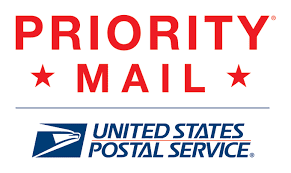 Free USPS Priority Mail Shipping
Description
Features
In The Box
Owner's Manual
Description
With the DT Systems H2O 1850 PLUS you get Nick and Contstant Stimulation options; Beeper/Locator; Waterproof collar & Transmitter; 1 mile range; World's only floating transmitter; Expandable to 2 dogs.
If you're looking for a training collar that's great around the house as well as in the field, look no further than DT Systems H2O 1850 PLUS. This 1 mile range collar system has 16 levels of momentary (or Nick) and Continuous Stimulations. It also has a Beeper that is audible from up to 450 yards away and has Locate, Run & Point, and Point Only modes. Both the collar unit and the transmitter are completely waterproof. In fact, the transmitter will actually float on water! And if you ever decide to get more dogs, the H2O 1850 PLUS can expand up to a two-dog system with Add-On Collars (sold separately).
The collar's Maxx-Range™ Internal Antenna System, the industry's only internally woven antenna in the collar, gives this unit up to a one mile range. The H2O PLUS series collars feature sixteen levels of intensity easily selected by one hand for maximum control and safety. All models include Momentary "Nick" and Continuous stimulations. The collar and transmitter are both rechargeable and 100% waterproof (the transmitter FLOATS on water!). This system also features our SmartLED light that lets you know when charging is complete and how much charge is left during use. The H2O PLUS Series Dog Training Collar is durable, safe, and very humane when used correctly. The automatic safety shut-off feature stops the stimulation after 8 seconds to prevent accidental or prolonged stimulation.
To learn more information about product features read DT Systems H2O 1850 PLUS Remote Dog Training Collar Owner's Manual.
Model: H2O1850P
Manufactured by: DT Systems
Digital technology
Expandable to 2 dogs with Add-On Collars (sold separately)
Up to 1800 yard (1 mile) range
Lightweight waterproof collar and transmitter
No-Slip/Soft-Grip transmitter floats on water
16 levels of intensity, adjustable from the transmitter
Nick and Continuous Stimulations
Beeper with Locate, Run & Point, and Point Only modes
MAXX-Range Internal Antenna System
Rechargeable Ni-MH Batteries
Gentle Touch Stimulation with lower levels
Built-in safety shut-off system
Available Limited Lifetime Warranty
Transmitter with Antenna and Lanyard

Collar Receiver

Rechargeable NiMH Batteries for both the Collar and Transmitter (already installed)

Battery Charger Splitter Cable for simultaneous charging

Test Light

Owner's and Training Manuals

Carrying Case