DT Systems Master Retriever 1100 ADD-ON or Replacement Collar in Mossy Oak™ Blades™ Camo
Earn $3.60 in Front Range Cash
$119.99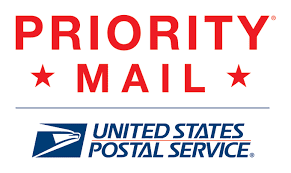 Free USPS Priority Mail Shipping
Description
Features
Owner's Manual
Description
DT Systems Master Retriever 1100 ADD-ON or Replacement Collar in Mossy Oak™ Blades™ Camo.  Compact, lightweight, 100% waterproof collar is fully rechargeable. Collar adjusts from 7" to 22" in ½" increments & weighs only 4.7oz
Available with black collar strap.
System Overview
The DT Systems Master Retriever 1100 System in Mossy Oak™ Blades™ is Dependable and Tough.  Built with rugged durability in mind for those long days in the marsh, and outfitted with Mossy Oak™ Blades™ camo, the DT Master Retriever 1100 is ready for the field.  Features 100% WATERPROOF Collar & Transmitter, 1,100 yard range, 16 levels of e-Stim, Vibration Assist mode, compact and lightweight design to handle anything you and your dog can dish out.  Expandable to a 2 or 3 dog system.
Adjusting and Positioning Your Collar for Proper Fit
All electronic collars need to be very snug to work properly. They must be just tight enough to allow the "prongs" or electrodes to make good skin contact.
If your collar is too loose, the stimulation may not work properly because good skin contact is not being achieved. This can directly affect the stimulation performance and whether or not the dog will receive the stimulation. Always check for good "prong" contact if it appears that your dog is not responding to the stimulation.
A loose collar can promote skin irritation from moving or rubbing too much on a dog's neck while they are running or training. The proper snug fit will help prevent this from occurring.
Proper fit of the collar is important. It should be just tight enough on the dog's neck to make good skin contact and allow the dog to breath normally. The collar should never be so tight on the dog's neck that it restricts the dog's normal breathing pattern.
For proper positioning of your collar receiver box, it should be placed on the center of the dog's neck.
Learn more about the DT Systems Master Retriever 1100 ADD-ON or Replacement Collar features in the Owner's Manual.
Model: 1100 AddCamo
Manufactured by: DT Systems
Add on Collar unit for the MR 1100 in Mossy Oak Shadow Grass Blades Camo Compact, lightweight, 100% waterproof collar is fully rechargeable Collar adjusts from 7" to 22" in ½" increments & weighs only 4.7oz
PREMIUM DT Systems Limited Lifetime Warranty