DT Systems Micro-iDT PLUS Remote Dog Training System 1/2 Mile Range
Earn $4.50 in Front Range Cash
$149.99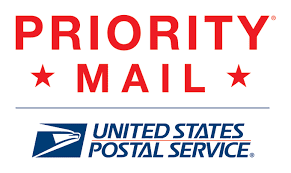 Free USPS Priority Mail Shipping
Description
Features
In The Box
Owner's Manual
Description
The DT Systems Micro-iDT PLUS includes Continuous and Nick Stimulation, 1/2 mile range, waterproof rechargeable collar, and water-resistant transmitter. The DT Systems Micro-iDT PLUS system is expandable to 3 dogs.
If you're looking for a training collar that's great around the house as well as in the field, look no further than DT Systems Micro-iDT PLUS. This 1/2 mile range collar system has 16 levels of momentary (or Nick) and Continuous Stimulations. It also comes with our Vibration feature, which is a versatile tool in training your dog. And if you ever decide to get more dogs, the Micro-iDT PLUS can expand up to a three-dog system with Add-On Collars (sold separately). The collar unit is completely waterproof, and the transmitter is weather resistant.
Collar SmartLED Indicator Light
When the Collar Receiver is turned on, the SmartLED light will flash green once every two seconds if the rechargeable battery has 51% to 100% charge left and flash red once every two seconds if it has 21% to 50% charge left. The SmartLED light changes to a double red flash when the battery needs charging. The SmartLED light stays lit red while plugged into the charger and turns green when charging is complete.
Adjusting and Positioning Your Collar for Proper Fit
All electronic collars need to be very snug to work properly. They must be just tight enough to allow the "prongs" or electrodes to make good skin contact.
If your collar is too loose, the stimulation may not work properly because good skin contact is not being achieved. This can directly affect the stimulation performance and whether or not the dog will receive the stimulation. Always check for good "prong" contact if it appears that your dog is not responding to the stimulation.
A loose collar can promote skin irritation from moving or rubbing too much on a dog's neck while they are running or training. The proper snug fit will help prevent this from occurring.
Proper fit of the collar is important. It should be just tight enough on the dog's neck to make good skin contact and allow the dog to breath normally. The collar should never be so tight on the dog's neck that it restricts the dog's normal breathing pattern.
For proper positioning, your collar receiver box should be placed on the center of the dog's neck.
To learn more about the DT Systems Micro-iDT PLUS product features read the Owner's Manual.
Model: IDTPLUS
Manufactured by: DT Systems
Expandable to 2-dog or 3-dog system with Add-On collars
900 Yard (1/2 mile) Range
16 intensity levels of Nick and Continuous stimulations adjusted from the Transmitter
Positive Vibration for a "no shock" alternative training method
Digital Technology to Maximize Power
MAXX-Range™ Internal Collar Antenna System
Extra mild Gentle Touch™ Stimulation System
Lightweight, Compact Collars and Transmitters
Fits small to large dogs–collar adjusts from 7″ to 22″
Built in Magnetic ON/OFF system.
Rechargeable and Completely Waterproof Collars
Ni-MH Rechargeable battery included in Collar
Weatherproof Transmitters with No-Slip/Soft-Grip rubber coating
Transmitter*
Collar Receiver
Rechargeable Batteries for the Collar (already installed in collar unit)
Battery Charger
Splitter/Adaptor Charging Cable
Test Light
Owner's Manual
*9-volt transmitter battery not included