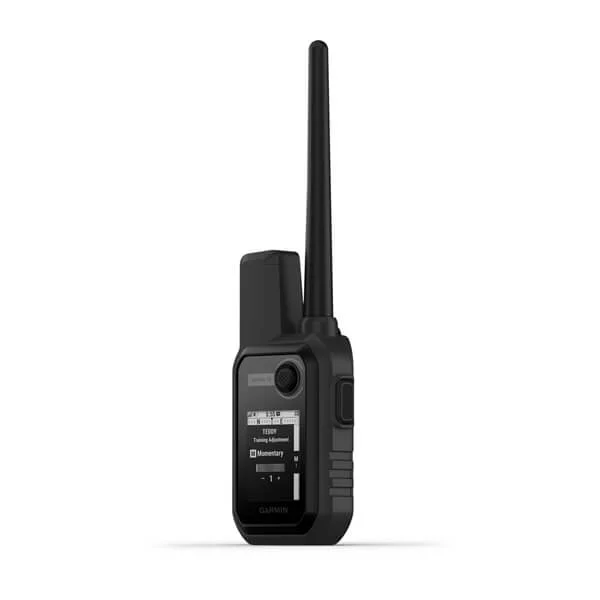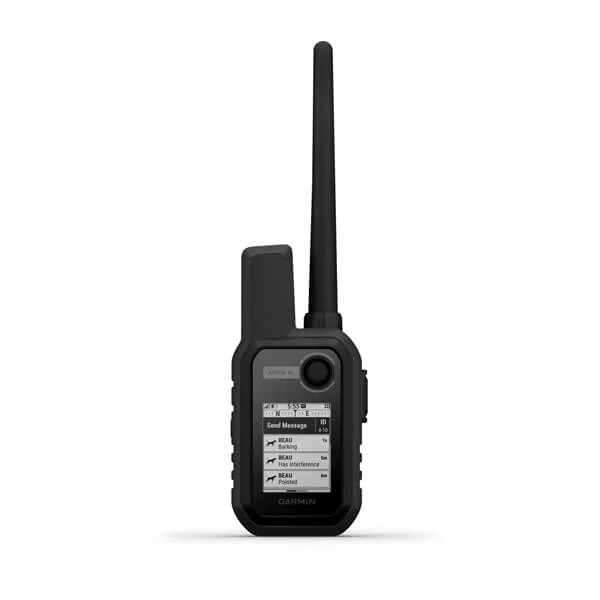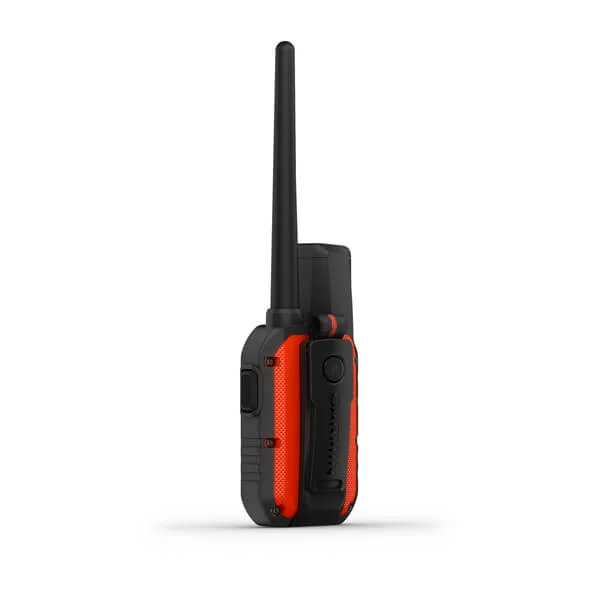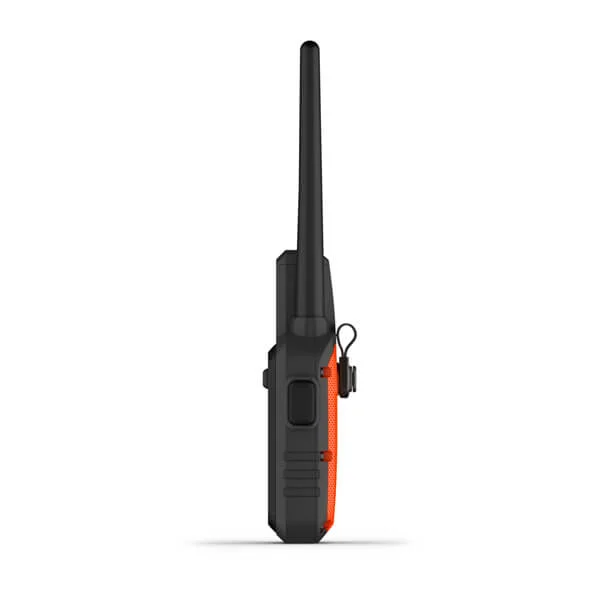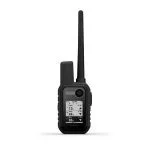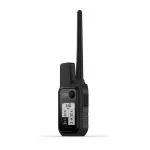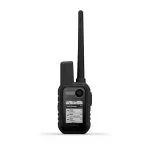 Garmin Alpha 10 Handheld
Offer Ends In:
7
Days
00
Hours
24
Minutes
45
Seconds
Free USPS Priority Mail Shipping
Physical Dimensions: 2.3″ x 4.8″ x 1.1"
Weight: 5.6 oz
Compatible with Garmin Dog Collars: TT 25/TT 20/TT 15X/TT 15/T 5 = 9 miles; TT 15 mini/T 5 mini = 4 miles
Description
The Garmin Alpha 10 Handheld provides more flexibility on the hunt.  The compact Alpha 10 handheld can be used on its own, connected to your compatible smartphone or connected to other Garmin dog tracking devices.
Garmin Alpha 10 Features:
Compact design: Physical Dimensions: 2.3″ x 4.8″ x 1.1" Weight: 5.6 oz
At-a-glance, multi-GNSS tracking and configurable training.
Compatible with Garmin Fenix and Instinct GPS watches for quick tracking updates on your wrist
Track and train up to 20 dogs
Compatible with Garmin Collars: TT25/TT 15x/TT 15/T 20/T 5X/T 5 = up to 9 miles range; TT 15 Mini/T 5 Mini = up to 4 miles range
TT series collars are for both Tracking and Training, while the T series collars are for Tracking only.
Store customized training for each dog with 18 levels of continuous and momentary stimulation plus tone and vibe.
Tone and vibration options can be applied for on point alerts.
Create New Hunt Menu Item allows you to mark your vehicle location and have it appear on the compass screen showing both distance and direction.  You always know where you parked.  It shows up just like a dog pointer and is present along with all activated dogs.  We use this feature on every hunt, especially when hunting new ground!
1 Year Garmin Warranty
Pairing a Garmin TT (Track and Train Collar) or T (Track Only) Series Collar with the Garmin Alpha 10 Handheld
Button Functions for the Garmin Alpha 10 Handheld
Paring a Garmin Alpha 10 Handheld with the Garmin Explore App
Pair Garmin Handhelds to Track Fellow Hunters
When you're on the move, this compact GPS device won't weigh you down.
Know your dog's location, wherever the hunt takes them.
Always on the go? Mount Alpha 10 in your truck or anywhere else to keep it close.
It's up to you. Use Alpha 10 on its own or with other dog tracking devices.
See your dog's location from the driver's seat of your truck or even from your wrist.
Stay on the hunt for longer with up to 1 week of battery life (40 hours of use).
Small device. Big tracking and training potential.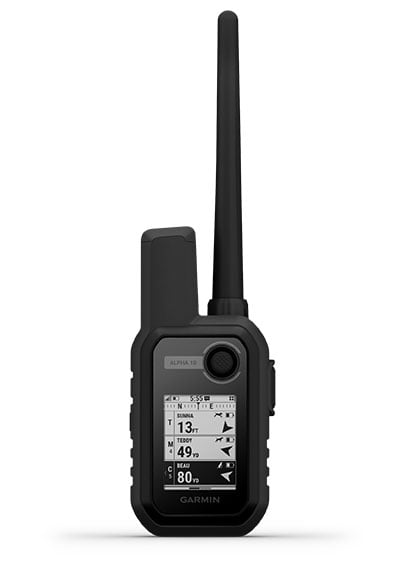 TRACK YOUR PACK
Alpha 10 works with TT 25 / TT 15 X / TT 15 / TT 15 Mini and T 20 / T 5X / T 5 Mini dog devices to monitor up to 20 dogs from up to 9 miles with a 2.5-second update rate.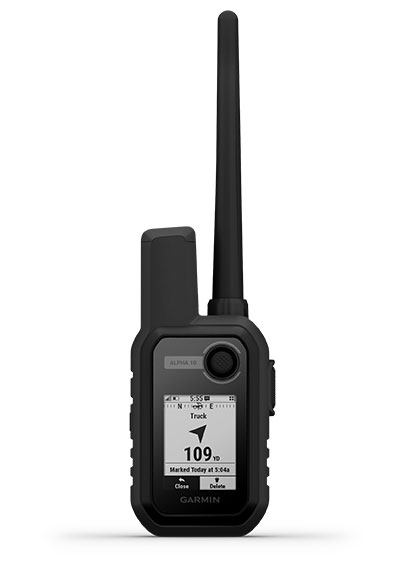 MULTI-GNSS SUPPORT
Access multiple global navigation satellite systems (GPS and Galileo) to track in more challenging environments than GPS alone.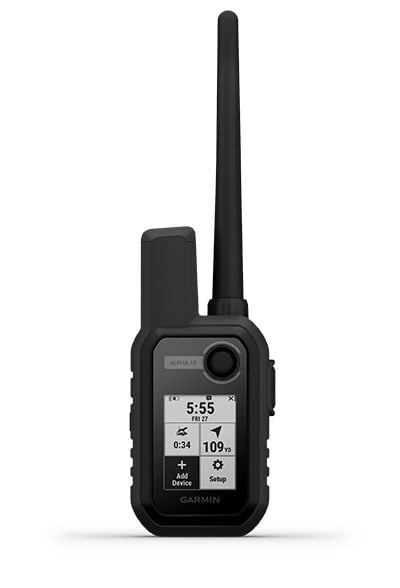 HUNT-READY BATTERY LIFE
With up to a full week's worth of battery life, you'll stay charged and ready for action, even on multiday trips.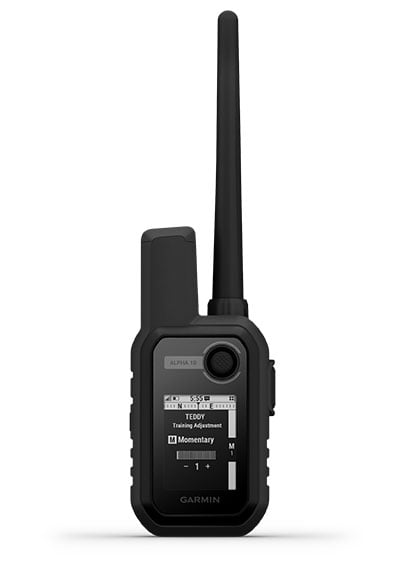 18 LEVELS OF STIMULATION
Momentary and continuous stimulation options let you customize training for each dog (when paired with select dog devices).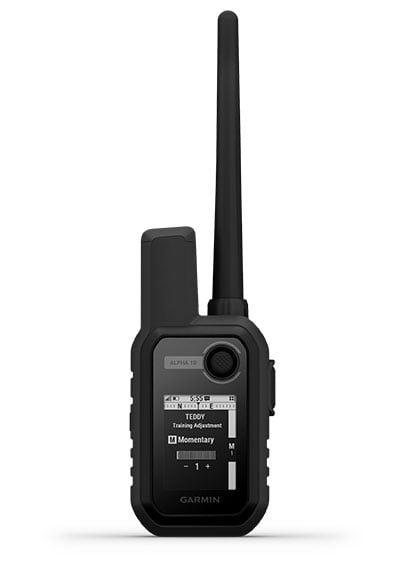 TONE/VIBRATION
Issue different levels of audible tone or vibration commands for quick adjustments to individual dogs (when paired with select dog devices).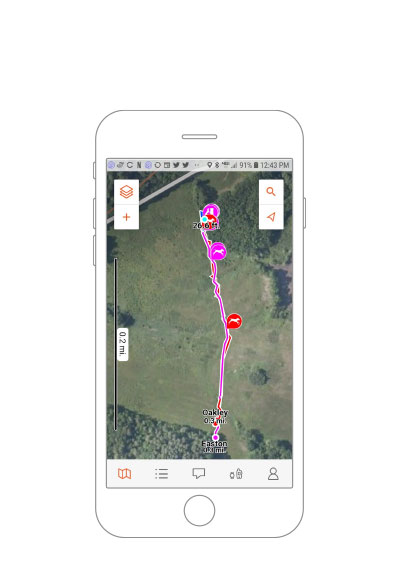 GARMIN EXPLORE™ APP
Pair with the Garmin Explore app on your compatible smartphone to see real-time dog tracking information, save collections of dog tracks and replay tracks to see exactly what happened during your hunt.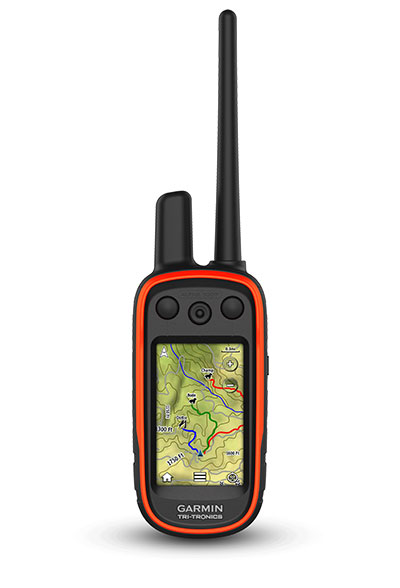 FOLLOW THE ACTION
Track fellow hunters by pairing Alpha 10 with other compatible Alpha and Astro® handheld devices.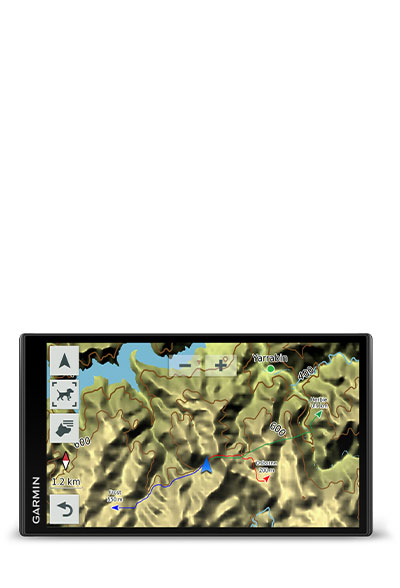 MORE WAYS TO TRACK ON THE GO
See the pack's location from your vehicle with the Garmin DriveTrack™ 71 navigator — or from your wrist with your Instinct®or fēnix® GPS watch.
In the Box:
Alpha 10 handheld
Spine mount with wrench kit
Carabiner clip
Belt clip
microUSB cable
Documentation