Garmin Delta XC / Delta Sport XC Dog Device
$119.99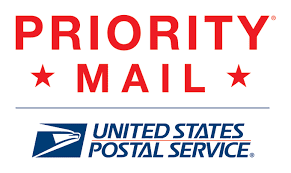 Free USPS Priority Mail Shipping
Description
Features
In The Box
Description
With the Garmin Delta XC / Delta Sport XC Dog Device you can replace or add-on a collar/receiver for Delta XC or Delta Sport XC Systems.
Train up to 3 dogs on 1 handheld device with additional Delta XC/Delta Sport XC dog devices. The waterproof (IPX7), rugged compact dog device features tone, vibration and stimulation modes, and includes long and short interchangeable contact points for all dog breeds and all coat lengths.
Package includes 1 compact dog device with a long-lasting rechargeable lithium-ion battery plus a blue 3/4-inch collar strap.  See the 3/4″ Universal Replacement Strap for additional collar color options sold separately.
Also includes a built-in BarkLimiter™ (for Delta Sport XC only).
*Dog device is compatible with both Delta XC and Delta Sport XC handhelds. Built-in BarkLimiter™ works with Delta Sport only.
Features
3/4″ Blue Strap
Changeable contact points
Waterproof (IPX7)
Dimensions: 1.5"W x 2.3"H x 1.5"D
Weight: 2.3 oz
Battery: rechargeable lithium-ion (included)
Battery life: approx 60 hours per charge
In The Box
Delta XC/Delta Sport XC dog device (with built-in BarkLimiter for Delta Sport XC only)
Blue 3/4-inch collar strap
Contact point set (long and short) with wrench
Charging clip
USB cable
AC adapter
Model: DelAddXC
Manufactured by: Garmin
3/4″ Blue Strap
Changeable contact points
Waterproof (IPX7)
Dimensions: 1.5"W x 2.3"H x 1.5"D
Weight: 2.3 oz
Battery: rechargeable lithium-ion (included)
Battery life: approx 60 hours per charge
Delta XC/Delta Sport XC dog device (with built-in BarkLimiter for Delta Sport XC only)
Blue 3/4-inch collar strap
Contact point set (long and short) with wrench
Charging clip
USB cable
AC adapter
Manual