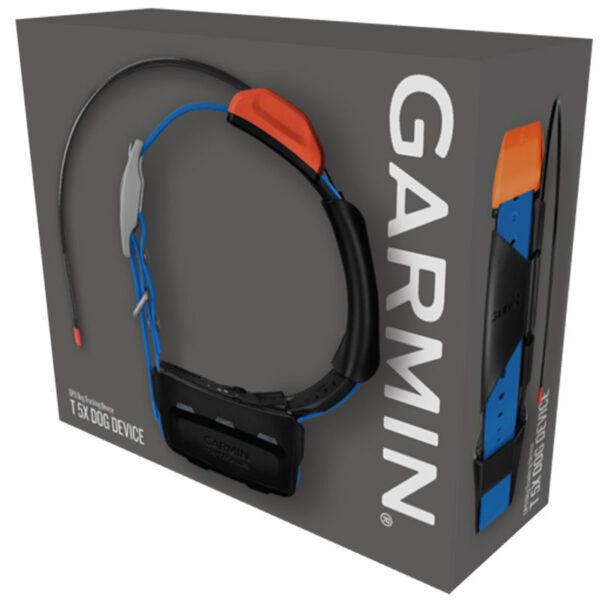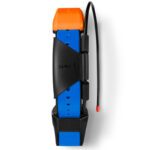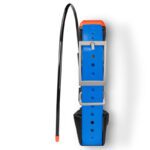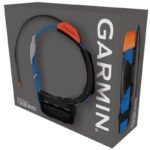 Garmin T 5X Dog Device
$299.99
Description
The Garmin T 5X Dog Device collar has a top-mounted, high-sensitivity GPS and GLONASS receiver, so you can track your dog from up to 9 miles away. It features a rugged design — water-resistant to 10 meters (1 ATM) — so it's tough enough to run wherever your dog runs. Plus, with up to 80 hours of battery life and sleep mode to remotely put the device to sleep, you can focus on the hunt instead of the next charge.
LED beacon lights, activated from your compatible handheld, help keep track of your dog in the field. Visible up to 100 yards away, the lights work in low-light conditions and at night.
T 5X ships with a 1" blue collar strap. Replacement straps are available in multiple colors (sold separately).
Key New Features and Benefits of the Upgraded T 5X:
NEW: Battery Life – Double the battery life (up to 80 hours) when compared to existing T 5 full size dog device collars. (20-40 hrs)
NEW: Sleep Mode – for extended battery during long hunts (Sleep Mode available on Alpha 10, 100, 200 & 200i units – not available on Pro 550 Plus or Astro 430)
NEW: Easier Updates – complete your updates on Macs or PC; T 5X updates on Garmin Express
T 5X utilize the existing hardware of current generation full size dog device collars but bring important improvements with electrical and software updates.
T 5X collars Tracking Only – Same great usable range performance – up to 9 miles
Compatible with current Astro 430 (tracking only), Pro 550 Plus and Alpha family handhelds.
The T 5X Dog Device is a tracking only collar.
Garmin T 5X Dog Device In the Box:
T 5X dog device with rechargeable lithium-ion battery pack
1″ blue collar strap
18.5″ standard antenna
22.5″ extended-range antenna
Charging cable
AC adapter
Vehicle power cable
Documentation
Garmin T 5X Dog Device Specifications:
Unit dimensions (WxHxD): 3.5″ x 1.75" x 1.85″ (8.9 x 4.4 x 4.7 cm)
Weight: 6.6 oz (188.0 g) for transmitter and antenna (without collar); 9.3 oz (265.0 g) total weight (with collar)
Battery type: rechargeable lithium-ion pack; user-replaceable
Battery life: Up to 80 hours
Range: 9 miles
Interface: USB
Water rating: 1 ATM (10 meters)
Neck size: Minimum of 9.5" (24 cm) in circumference
High-sensitivity GPS/GLONASS receiver: yes
GPS antenna: top, orange
LED beacon lights: yes
Sleep mode: yes
Rescue mode: yes
Frequency mode: MURS
Replaceable collar straps: yes
Collar compatibility: 1" (2.54 cm)
Software updates:  Via Garmin Express™ software, available for both Mac® and Windows®