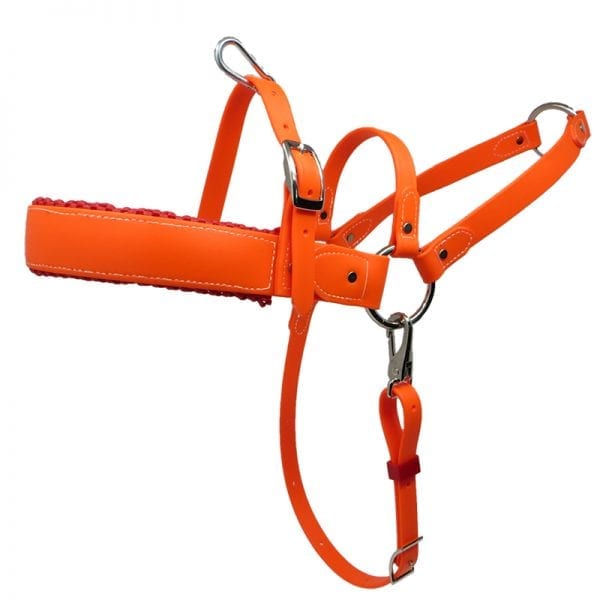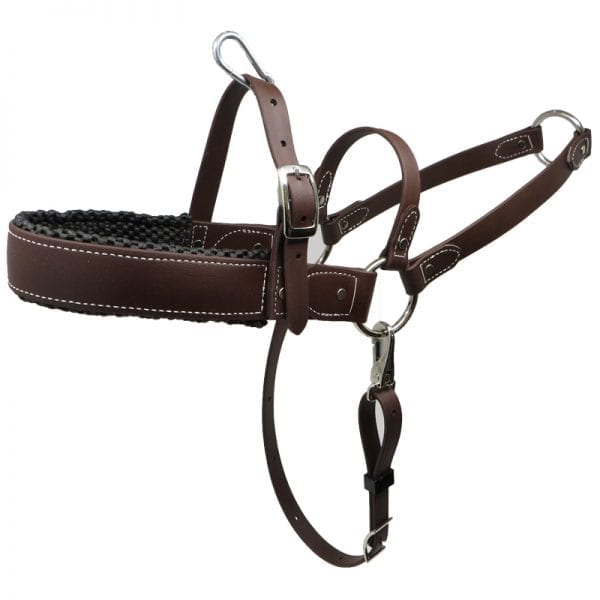 Padded TufFlex Roading Harness

$47.95

Proudly Made in the USA
Description
The Padded TufFlex Roading Harness enables you to safely road exercise your dog behind a 4-wheeler, horse, or bicycle to increase your dog's endurance and stamina for optimum fitness.  The padded front chest strap is designed to evenly distribute pressure across the chest and prevents chaffing.
The Padded TufFlex Roading Harness has the feel of soft leather with the added benefits of being waterproof, odor resistant and cleans up easily with a damp sponge. The PVC coating over the high strength nylon webbing core allows this collar to remain soft and flexible down to -20 degree temps. The in-line riveting design coupled with the solid nickel plated steel hardware make this collar virtually indestructible.
The Roading Harness Features
TufFlex Material
Feel of soft leather
Waterproof
Odor resistant
Flexible Down to -20 Degrees
Solid Nickel Plated Steel Hardware
Quick Release Side Snap with Adjustable Buckle
Top Strap Carabiner Security Snap Designed to Attach to Center Ring Collar
Adjustable to fit most dogs weighing 40-70 lbs
Colors: Orange, Black, Brown
Free Brass Nameplate with Easy to Read 3/32″ Characters
Line 1 has 20 Characters Limit Including Spaces.
Lines 2 and 3 have 17 Characters Limit Including Spaces (shortened by the rivet head on each side).
Line 4 has 20 Characters Limit Including Spaces.
Nameplates only use the following characters:
0, 1, 2, 3, 4, 5, 6, 7, 8, 9, A, B, C, D, E, F, G, H, I, J, K, L, M, N, O, P, Q, R, S, T, U, V, W, X, Y, Z, –
Nameplates are made from cartridge brass.
All nameplates are attached with solid brass rivets.
The 1″ collar nameplate measures 2 3/4″ long and 3/4″ high.
We customize the tag with any info you like, although the most popular information is:
Your Name
Your City & State
(Home phone) H #
(Cell phone) C #