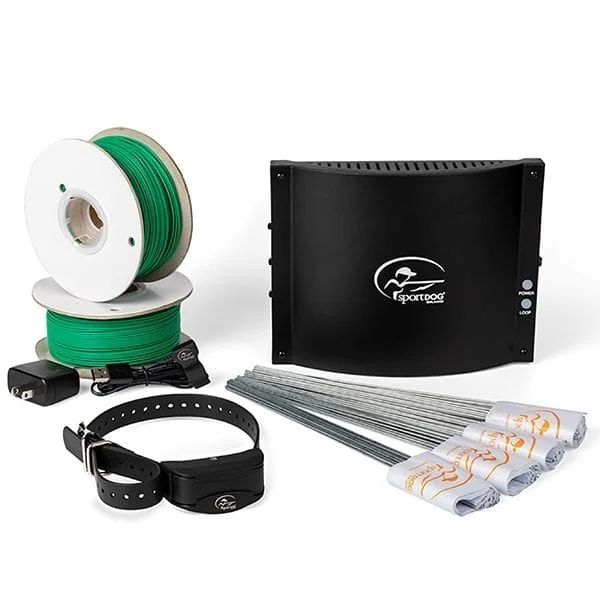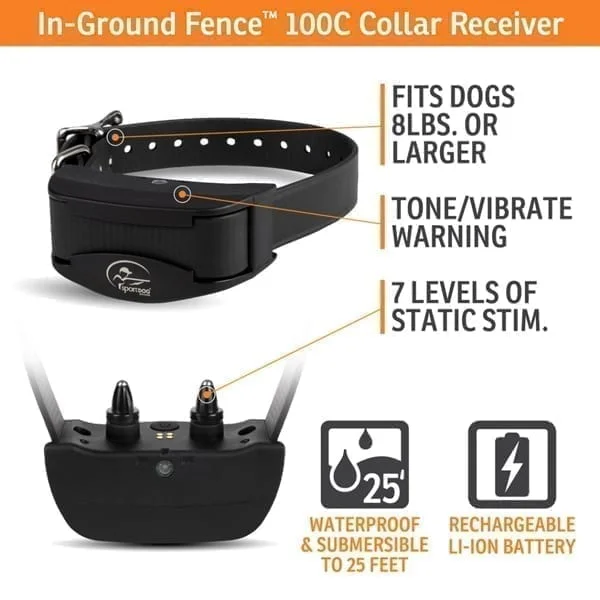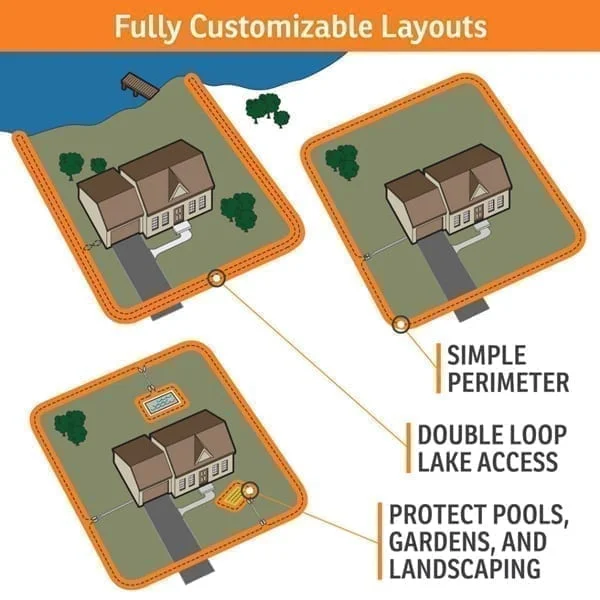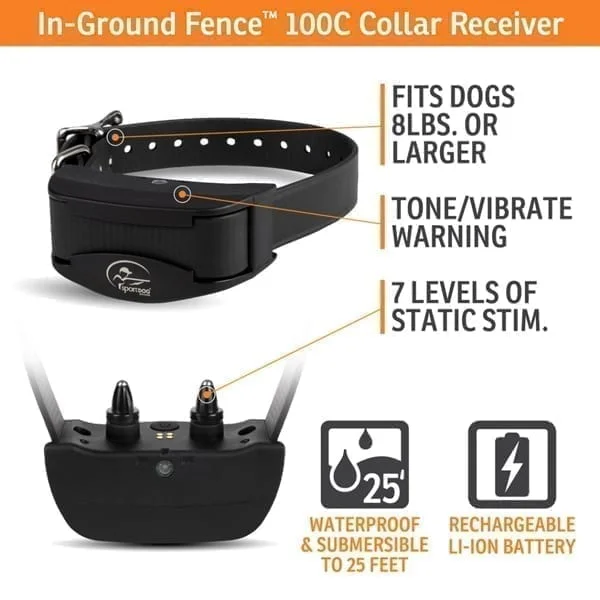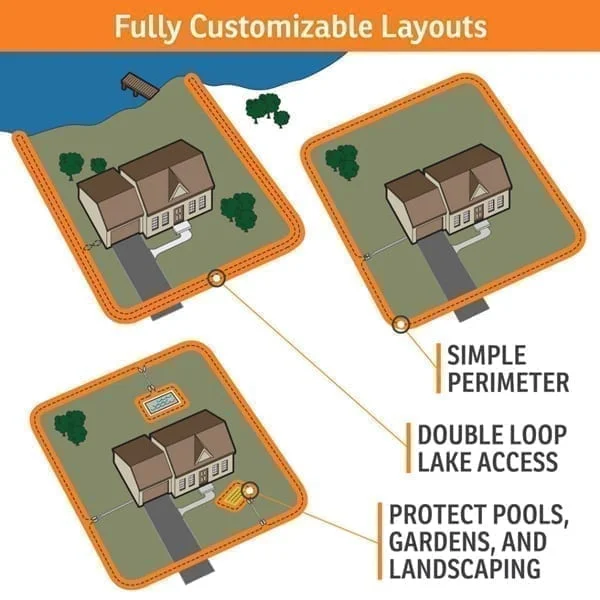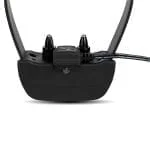 SportDog In-Ground Fence System SDF-100C
$319.95
Free USPS Priority Mail Shipping
Description
The SportDog In Ground Fence System SDF-100C is a simple and cost-effective alternative to a traditional fence.
Keeping your dog safe at home is a must for all dog owners. SportDOG Brand can help. Whether your dog hunts, trials or is a full-time companion, our containment system provides freedom and safety for thousands less than conventional fencing. Our in-ground fencing is easy to install and versatile enough to accommodate just about any yard or area.
Safe and effective for dogs over 10 pounds, the SportDOG In-Ground Fence System's transmitter is powerful enough to cover up to 100 acres of land. 1000 feet of wire and 100 flags are included to contain an area as large as 1 1/3 acre (or up to 100 acres with the purchase of additional wire and flags).  Installation is as simple as burying the wire around the perimeter of your yard and plugging in the transmitter.  More than one dog to contain? No problem, simply purchase additional collars (sold separately).
Your dog wears a correction collar that receives a signal from the wire and warns him if he ventures too close to the perimeter. The DryTek waterproof collar receiver is sleek and features a Li-ion battery that charges in two hours and has a 1-2 month battery life.  The collar allows for seven adjustable levels of static stimulation as well as vibration and tone.
The system is expandable to include any number of dogs with the purchase of additional collar receivers. Follow the training instructions included with your SportDOG In-Ground Fence System to get your dog acquainted with his new boundaries and he will be staying safely in your yard in no time!
THE COLLAR RECEIVER IS CAPABLE OF DELIVERING 3 TYPES OF STIMULATION:
VIBRATION: When set to Level 1, the Collar Receiver will vibrate when your dog enters the Stimulation Zone until he returns to the boundary area. On levels 2-8 the Collar Receiver vibrates in the Warning Zone only. There is no vibration in the Stimulation Zone.
TONE: The Collar Receiver will make a beeping noise when your dog is in the Warning Zone or the Stimulation Zone.
STATIC STIMULATION: A safe static stimulation will be delivered through the contact points to get your dog's attention at your set level (2-8) while he is in the Stimulation Zone, until he returns to the boundary area.
Boundary Wire Chart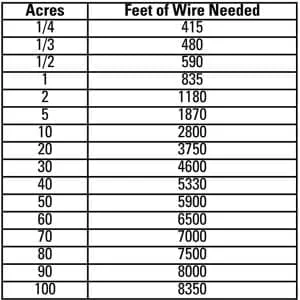 Features
Expands to any number of dogs with purchase of additional SDF-CR Add-A-Dog Receivers
Containment system with rechargeable collar
7 levels of static stimulation to match any dog's temperament
Vibration/tone warning
Kit includes 1,000 feet of wire and 100 boundary flags to contain up to 1 1/3 acre
Contain up to 100 acres with additional wire and flags (SDF-WF)
Collar is waterproof and submersible to 25 ft. using DryTek® technology
Built-in lightning protection
Anti-linger feature prevents collar battery from being run down
Wire break alarm
In the Box
Fence containment transmitter with AC adapter
Rechargeable collar/receiver with charger and 3/4 " black collar strap
1000 feet of 20 gauge boundary wire
100 boundary flags
Test light tool
Long & short probes
2 wire nuts
2 waterproof wire nut covers
Owner's manual
Operating guide
See the 20 gauge wire spool to add additional boundary wire to your SDF-100C system.
Model: SDF-100C
Manufactured by: SportDOG Brand
To learn more about the SportDog In Ground Fence System Read the Owner's Manual.