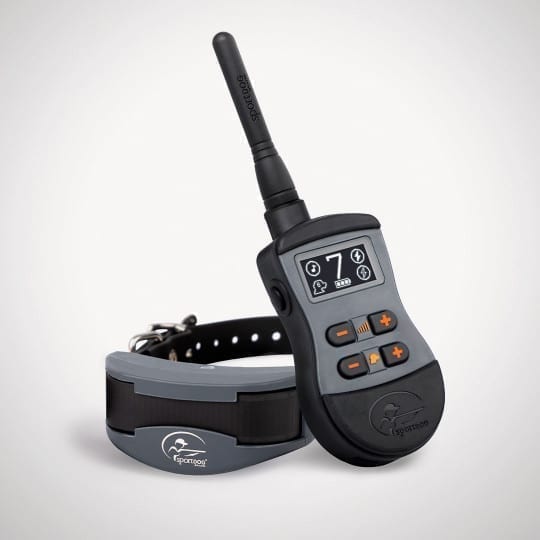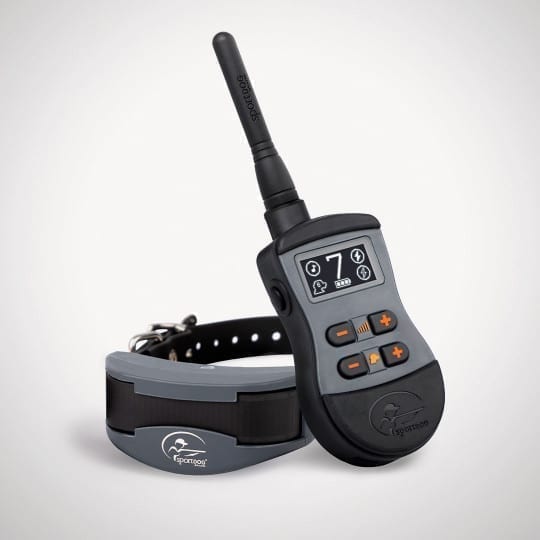 SportDOG SportTrainer 1275 System Black
$259.95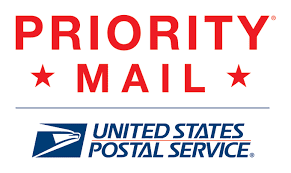 Free USPS Priority Mail Shipping
Description
Reviews (0)
Features
In The Box
Owner's Manual
Description
The SportDOG SportTrainer 1275 System Black gives you long distance control of your dog.
This remote trainer features an easy-to-read OLED screen that clearly displays the selected dog, static stimulation level, and mode, as well as battery status. Large plus/minus buttons make toggling among dogs and changing stimulation levels a breeze, making the SD-1275 especially suited for multi-dog hunting situations.
With SportDOG® Add-A-Dog® Collar Receivers (sold separately), the remote trainer can be expanded to control up to 6 dogs at once. And both the handheld/transmitter and receiver/collar are fully waterproof/submersible.
10 levels of static stimulation, as well as vibration and tone options in select modes, allow you to customize this system to fit any situation or dog's temperament.
SportDOG SportTrainer 1275 System Black Features
Up to 3/4 mile range
10 instantly selectable static stimulation levels with low/medium/high stim ranges
Vibration and tone options in select modes
DryTek® waterproof and submersible to 25 feet
Expandable to 6 dogs (with purchase of Add-a-Dog collar/receivers)
Easy-to-read OLED Display
Recommended for dogs 8 pounds or larger with neck sizes 5″ – 22″
Rechargeable lithium-ion batteries (Collar/Receiver charges in 2 hours, lasts 140-160 hours per charge; Transmitter/Handheld charges in 2 hours, lasts 50-70 hours per charge)
Low-Battery Indicator
Transmitter has the ability to activate/deactivate the SD-Beep Locate Beeper (sold separately).
In The Box
Remote Transmitter with Removable Antenna
Receiver on 3/4″ Collar Strap
Adaptor
Standard Contact Points
Long Contact Points
Test Light Tool
Lanyard
Quick Start Guide
To learn more about the SportDOG SportTrainer 1275 System features read the Owner's Manual.
Model: SD-1275
Manufactured by: SportDOG Brand
Up to 3/4 mile range
10 instantly selectable static stimulation levels with low/medium/high stim ranges
Vibration and tone options in select modes
DryTek® waterproof and submersible to 25 feet
Expandable to 6 dogs (with purchase of Add-a-Dog collar/receivers)
Easy-to-read OLED Display
Recommended for dogs 8 pounds or larger with neck sizes 5″ – 22″
Rechargeable lithium-ion batteries (Collar/Receiver charges in 2 hours, lasts 140-160 hours per charge;
Transmitter/Handheld charges in 2 hours, lasts 50-70 hours per charge)
Low-Battery Indicator
Remote Transmitter with Removable Antenna
Receiver on 3/4″ Collar Strap
Adaptor
Standard Contact Points
Long Contact Points
Test Light Tool
Lanyard
Quick Start Guide