SportDOG TEK 2.0 Location System Only 10 Mile Range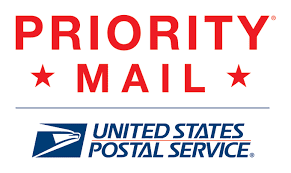 Free USPS Priority Mail Shipping
Description
Features
In The Box
Owner's Manual
Description
The SportDOG TEK 2.0 Location System is a GPS-based tracking for up to 21 dogs.
Just when it seemed GPS tracking technology couldn't get any better, SportDOG has again changed the game with the introduction of the TEK 2.0 Tracking System.
In terms of range, accuracy and reliability, the TEK 2.0 Tracking System surpasses every other system on the market.
Preloaded 1:100,000 full-color TOPO maps keep you on course while the system provides feedback on your dog's location. Unlimited lifetime map updates also come with your system.
Track up to 21 dogs simply by adding additional collars (TEK-2L) to the system. And each collar has a rechargeable Li-Ion battery that offers approximately 24-hours of life (at 3 second update rate).
You can also track your hunting buddy's handheld so you never have to worry about leaving someone behind. The system's range is up to 10 miles using HopTek Technology.
The Drytek collar is waterproof and submersible up to 25 feet. The handheld device is waterproof and submersible up to 5 feet.
How does SportDOG do it? With features that prove this is the pinnacle of tracking perfection.
Features
1:100,000 preloaded TOPO maps
Unlimited lifetime map updates
Collar offers 24 hours battery life at 3 second update rate
Tracks up to 21 collars/handhelds.  See additional collars sold separately.
Handheld is waterproof and submersible up to 5 feet
GPS Collar is DRYTEK waterproof and submersible to 25 feet
Icon-Based Home screen allows quick and easy navigation
Compass Screen – tilt compensated compass
HOPTEK Technology – Frequency Hopping Spread Spectrum (FHSS) provides immunity to signal interference & allows for higher transmitter output power, resulting in superior range performance
Voice notification – Handsfree realtime updates from the handheld
GPS+GLONASS – Increased accuracy by capturing data from both satellite constellations
Collar charging time – takes only 4 hours to charge
Included desktop application for handheld & collar updates
Basic training dvd and manual included
In The Box
Handheld Device
GPS Collar On 1″ Red Collar Strap
Charging Adaptor
Charging Cradle
USB Cables
Lanyard
Gear Bag
Quick Start Guide
Basic Training Manual & DVD
To learn more about the SportDOG TEK 2.0 Location System features read the Owner's Manual.
Model: TEK-V2L
Manufactured by: SportDOG Brand
1:100,000 preloaded TOPO maps
Unlimited lifetime map updates
Collar offers 24 hours battery life at 3 second update rate
Tracks up to 21 collars/handhelds
Handheld is waterproof and submersible up to 5 feet
GPS Collar is DRYTEK waterproof and submersible to 25 feet
Icon-Based Home screen allows quick and easy navigation
Compass Screen – tilt compensated compass
HOPTEK Technology – Frequency Hopping Spread Spectrum (FHSS) provides immunity to signal interference & allows for higher transmitter output power, resulting in superior range performance
Voice notification – Handsfree realtime updates from the handheld
GPS+GLONASS – Increased accuracy by capturing data from both satellite constellations
Collar charging time – takes only 4 hours to charge
Included desktop application for handheld & collar updates
Basic training dvd and manual included
Handheld Device
GPS Collar On 1″ Red Collar Strap
Charging Adaptor
Charging Cradle
USB Cables
Lanyard
Gear Bag
Quick Start Guide
Basic Training Manual & DVD