SportDOG TEK Series 1.5 Training Location System 7 Mile Range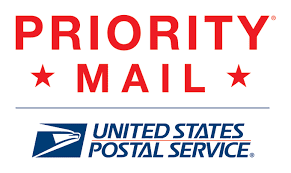 Free USPS Priority Mail Shipping
Description
Features
In The Box
Owner's Manual
Description
The SportDOG TEK Series 1.5 Training Location System takes the industry's first GPS and remote training combo and upgrades the system's Handheld Device, making it compatible with our TEK Series 2.0 Collar Receiver that features a more compact design and even better tracking reliability. This advanced Collar Receiver uses HopTek technology to report the location of up to 12 dogs within a 7-mile range, easily viewable on the Handheld Device's LCD screen. Stay in control by using your choice of tone, vibration, or any of the 99 levels of static stimulation to communicate with your dog. Whether you're running hounds, beagles, or bird dogs, the TEK-V1.5LT lets you track and train with confidence.
MULTI-DOG TRAINING
Set the stimulation range (low, medium or high) for each dog's temperament
Stimulation types: continuous, momentary (nick), tone, vibration, rising stimulation, & user programmable
MULTI-DOG TRACKING
View your location and track the location of up to 12 dogs
Adjust the scale from 100 yards to 75 miles
Update rate (with good battery ) is every 2.5 seconds
WAYPOINTS & NAVIGATION
Integral, tilt-compensated compass
Store up to 20 waypoints
Save your current location as a waypoint; navigate to, rename, or delete
Features
Up to 7 miles using HopTek technology
Tracks and Trains up to 12 Collar Receivers
99 continuous, momentary, and rising static stimulation levels
Option to train with vibration or tone
Handheld Device is waterproof and submersible up to 5 feet
GPS Collar is DryTek waterproof and submersible to 25 feet
Lightweight, compact design of handheld and collar
Adjust the scale from 100 yards to 75 miles or set the scale to auto
Store up to 20 way points
Backlit LCD screen
Integral, tilt-compensated compass
Rechargeable lithium-ion batteries
GPS Collar charges in 4 hours, lasts 24 hours per charge
Low-Battery indicator
Handheld Device charges in 2 hours, lasts 20 hours per charge
TEK Series 2.0 technology in the collar
Reports each dog's status: stopped (on point or treed) or direction of movement
For dogs 8 pounds or larger with neck sizes 10.75″ – 23″
Receiver without strap – 3.70″L X 1.54″W X 1.54″D
Handheld Device without antenna – 5.00″L X 2.40″W X 1.20″D
In The Box
Handheld Device
GPS Collar with E-Collar Module on 1″ Green Collar Strap
Location-only Module
Charge Cradle
Wall Charger
Standard Contact Points
Long Contact Points
Lanyard
Hex Key
Test Light Tool
Quick Start Guide
Basic Training DVD and Manual
To learn more about the SportDOG TEK Series 1.5 Training Location System features read the Owner's Manual.
Model: TEK-V1.5LT
Manufactured by: SportDOG Brand
Up to 7 miles using HopTek technology
Tracks and Trains up to 12 Collar Receivers
99 continuous, momentary, and rising static stimulation levels
Option to train with vibration or tone
Handheld Device is waterproof and submersible up to 5 feet
GPS Collar is DryTek waterproof and submersible to 25 feet
Lightweight, compact design of handheld and collar
Adjust the scale from 100 yards to 75 miles or set the scale to auto
Store up to 20 way points
Backlit LCD screen
Integral, tilt-compensated compass
Rechargeable lithium-ion batteries
GPS Collar charges in 4 hours, lasts 24 hours per charge
Low-Battery indicator
Handheld Device charges in 2 hours, lasts 20 hours per charge
TEK Series 2.0 technology in the collar
Reports each dog's status: stopped (on point or treed) or direction of movement
For dogs 8 pounds or larger with neck sizes 10.75″ – 23″
Receiver without strap – 3.70″L X 1.54″W X 1.54″D
Handheld Device without antenna – 5.00″L X 2.40″W X 1.20″D
Handheld Device
GPS Collar with E-Collar Module on 1″ Green Collar Strap
Location-only Module
Charge Cradle
Wall Charger
Standard Contact Points
Long Contact Points
Lanyard
Hex Key
Test Light Tool
Quick Start Guide
Basic Training DVD and Manual