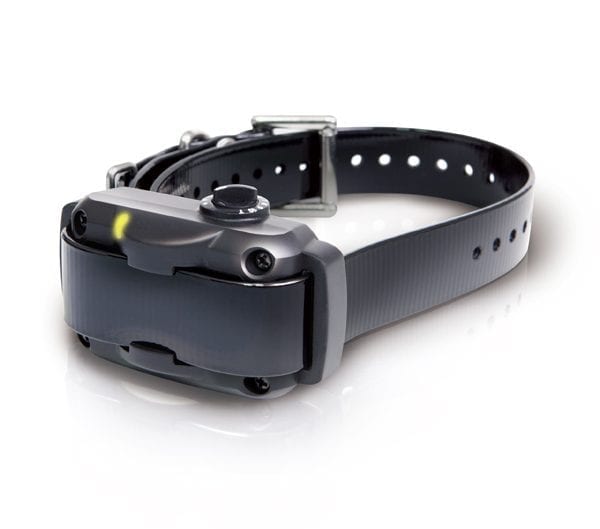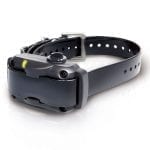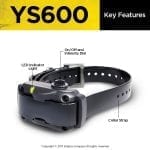 Dogtra YS600 No Bark Collar
Earn $2.70 in Front Range Cash
$89.99
Description
Features
In The Box
Owner's Manual
Description
The Dogtra YS600 no bark collar offers the latest cutting edge technology with a highly accurate Accelerometer bark sensor. The Persistent Bark indicator alerts dog owners of excessive barking each time the unit is turned off. The YS600 comes in a durable sleek design that is smaller and lighter than previous high powered no bark collars.
The YS600 outputs Low-High stimulation from 1-10 levels, which makes it easy to find the right stimulation for all breeds and temperaments, and features a non-stimulating High Performance Pager (HPP) vibration that has a more vibrant sensation than a traditional pager.  The Dogtra YS600 is fully waterproof and equipped with plastic shielded 5/8″ Enhanced Contact Points.
With excessive barking:
– The LED will blink green for 10 seconds when the unit is turned off.
– Excessive barking may indicate that the stimulation intensity level is set too low.
* Before increasing the stimulation intensity level, check to see that the collar has a proper fit and both contact points aretouching your dog's neck.
Read additional product information in the owner's manual.
Model: YS-600
Manufactured by: Dogtra
Stimulation Levels 1-10
2-Hour Rapid Charge Batteries
Non-Stimulating High Performance Pager
Low to High Power Stimulation
Contoured Design Receiver/Collar
Fully Waterproof
Enhanced Contact Points
Accelerometer Bark Sensor
Persistent Bark Indicator
For Dogs as Small as 35 lbs.
1-Year Warranty
YS-600 No Bark Collar
Battery Charger
Test Tool
Owner's Manual