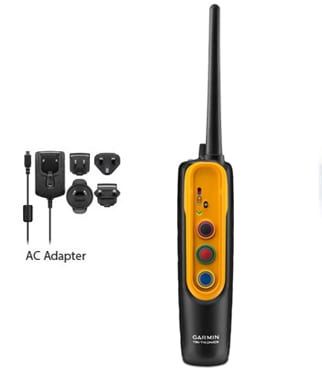 Garmin PRO Trashbreaker Handheld Transmitter
$269.99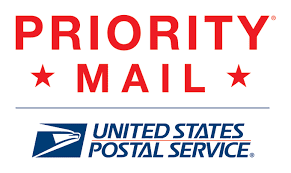 Free USPS Priority Mail Shipping
Description
Features
In The Box
Owner's Manual
Description
The Garmin PRO Trashbreaker Handheld Transmitter is an Extra/Replacement transmitter for the PRO Trashbreaker System.
The Garmin PRO Trashbreaker Handheld Transmitter can be paired up to any Garmin TB10 Dog Device and uses the tried and true "tube-shaped" design that trainers have come to love, but is easy to operate (and master) 1-handed so you can keep your eyes on your dog at all times, even while switching between stimulation levels and dogs. A top-mounted selection dial provides 6 levels of continuous stimulation intensity and a tone setting for adjustability without complexity. The control buttons comfortably line up in the hand for fingertip control. It's tough, water-resistant (rated IPX7), and long-lasting design is built to withstand all the blows, bumps, and sloppy conditions of training and hunting. Features a long-lasting, rechargeable, lithium-ion battery. A battery life indicator on the transmitter lets you know when to recharge the system. A 5-inch removable antenna with enhanced performance delivers up to a 4-mile range.
Collar Pairing
The PRO Trashbreaker's color transmitter buttons can be paired with matching colored collars to help you keep track of which dogs are receiving stimulation and tone. Additional 3/4 inch polyurethane-coated accessory collars are sold separately.
Features
Measures 1.8″W x 11.2″H x 2.1″D (4.5 x 28.4 x 5.4 cm)
Weighs 8.1 oz (230 g)
Range: up to 4 miles
Multi-dog compatibility: 9
AutoRise bark correction mode: yes
Battery is rechargeable lithium-ion and has a life of approximately 60 hours
Waterproof rated IPX7 and floats
Correction levels: 6 continuous levels
Tone correction option on dial
In The Box
PRO Trashbreaker handheld
AC adapter
Manual
To learn more about the Garmin PRO Trashbreaker Handheld Transmitter features read the Owner's Manual.
Model: PTrashTX
Manufactured by: Garmin
Measures 1.8″W x 11.2″H x 2.1″D (4.5 x 28.4 x 5.4 cm)
Weighs 8.1 oz (230 g)
Range: up to 4 miles
Multi-dog compatibility: 9
AutoRise bark correction mode: yes
Battery is rechargeable lithium-ion and has a life of approximately 60 hours
Waterproof rated IPX7 and floats
Correction levels: 6 continuous levels
Tone correction option on dial
PRO Trashbreaker handheld
AC adapter
Manual