SportDOG SportHunter 1825X System 1 Mile Range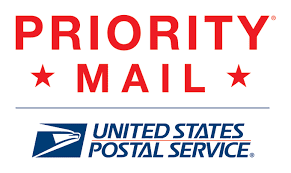 Free USPS Priority Mail Shipping
Description
Features
In The Box
Owner's Manual
Description
The SportDOG SportHunter 1825X System 1 Mile Range, up to 6-dog expandability and 21 levels of static stimulation.
The SportDOG Brand SportHunter 1825X boasts one-mile range – the farthest in the SportHunter family. The 1825X model also supports the highest number of dogs – up to 6, with purchase of Add-AX-Dog® collars (sold separately).
Designed in the field by hunters and dog trainers just like you, the SD-1825X allows you to communicate with your dog using tone, vibration, or one of the 21 levels of static stimulation. The remote is designed to be operated without having to look at it, needing only a slight movement of the dial and the push of a button to deliver
a stimulation. This customizability and ease-of-use ensures your training is consistent, immediate, and tailored to your dog's unique personality.
Features
1 mile range
21 levels of static stimulation
Vibration
Tone
Waterproof and submersible up to 25 feet
Rechargeable LI-ION Batteries charge in 2 hours
Expands to up to 6 dogs (with purchase of Add-AX-Dog collars – sold separately)
Intuitive no-look operation lets you stay focused on your dog
Recommended for dogs 8 pounds or larger with neck sizes 5″ – 22″
Transmitter has the ability to activate/deactivate the SD-Beep Locate Beeper (sold separately).
In the Box
Remote Transmitter
Receiver on 3/4″ Collar Strap
Charging Cradle
Charging Adaptor
Standard Contact Points
Long Contact Points
Lanyard
Belt Clip
Test Light Tool
Basic Training Manual
To learn more about the SportDOG SportHunter 1825X System features read the Owner's Manual.
Model: SD-1825X
Manufactured by: SportDOG Brand
Up to 16 stimulus levels.
Choice of continuous or momentary correction.
User can select from eight levels each within a low, medium, or high setting on the compact transmitter.
Vibration and tone options for long-distance communication.
1 mile range.
Ergonomic, slim-profile collar design.
Convenient docking station charges system in two hours.
DryTek Waterproof design technology.
Expands to up to 6 dogs (with optional SDR-A Add-a-Dog Receivers).
Basic training DVD and manual included.
Compact Remote Transmitter
Receiver on 3/4″ Collar Strap
Belt Clip
Lanyard
Standard Contact Points
Long Contact Points
Charging Cradle
Charging Adaptor
Test Light Tool
Operating Guide
Basic Training Manual & DVD