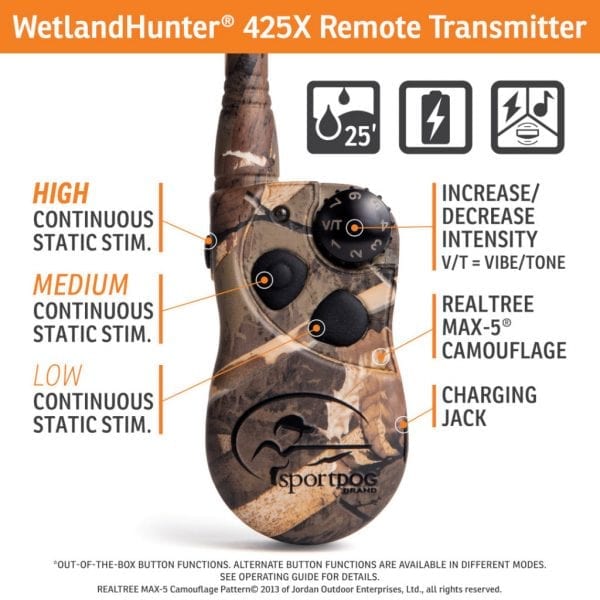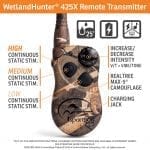 SportDOG WetlandHunter 425X System 500 Yards Range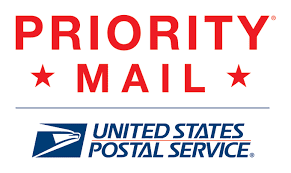 Free USPS Priority Mail Shipping.
Description
Features
In The Box
Owner's Manual
Description
The SportDOG WetlandHunter 425X System is our smallest and lightest e-collar designed for the waterfowl-hunting environment, where space is a premium and durability is a requirement. Wrapped in Realtree Max-5® camouflage, this model looks outstanding, without standing out. Consistency and perfect timing are critical to developing your sporting dog, so the remote is quickly and easily operated without having to look at it – which lets you focus on your dog and not your equipment. With only a slight movement of the dial and the push of a button, you will be able to deliver a tone, vibration, or one of the 21 levels of static stimulation. This flexible system lets you control up to 3 dogs by adding SportDOG SDR-AXC Add-A-Dog Collars. You can stay hidden. You can get wet. You can work your dog. You can bag birds. What else is there?
SportDOG WetlandHunter 425X System Features
Designed for the waterfowl environment with Realtree Max-5® camo finish
Designed for ease-of-use and no-look operation
More levels of stimulation allow for more customized training
Up to 500 yards range
Up to 21 levels of static stimulation with medium/high ranges
Option to train with vibration and tone
Expandable to 3 dogs with purchase of additional SportDOG SDR-AXC Add-A-Dog Collars
Waterproof and submersible to 25 feet using DryTek® technology
For dogs 8 lbs or larger with neck sizes 5″ to 22″
Rechargeable lithium-ion batteries (charge in 2 hours, last 50-70 hours per charge)
Low battery indicator
Dog Receiver without strap – 2.60″L X 1.30″W 1.23″D
Remote Transmitter with antenna – 5.30″L X 1.70″W X 1.00″ D
In The Box
Remote Transmitter
Receiver on 3/4″ Collar Strap
Charging Adaptor
Standard Contact Points
Long Contact Points
Lanyard
Test Light Tool
Operating Guide
Basic Training Manual
To learn more about the SportDOG WetlandHunter 425X System features read the Owner's Manual.
Model: SD-425Camo
Manufactured by: SportDOG Brand
RANGE
Up to 500 yards
STIMULATION RANGES
7 instantly selectable static stimulation levels with medium/high stim ranges
Option to train with vibration and tone
EXPANDABLE SYSTEM
Expandable to 3 dogs
WATERPROOF
DryTek® waterproof and submersible to 25 feet
DOG SIZE
For dogs 8 pounds or larger with neck sizes 5″ – 22″
BATTERIES
Rechargeable lithium-ion batteries
Charge in 2 hours, last 50-70 hours per charge
LOW BATTERY INDICATOR
Yes
Compact Remote Transmitter
Receiver on 3/4″ Collar Strap with Realtree Max-5® Camo Finish
Charging Adaptor
Standard Contact Points
Long Contact Points
Lanyard
Test Light Tool
Operating Guide
Basic Training Manual & DVD