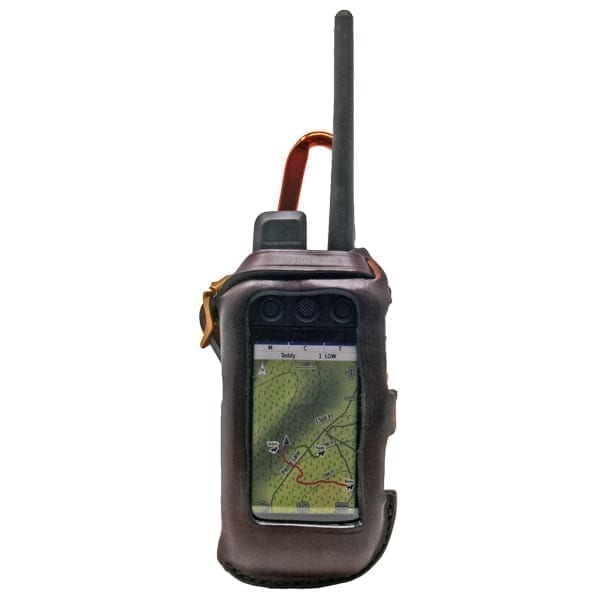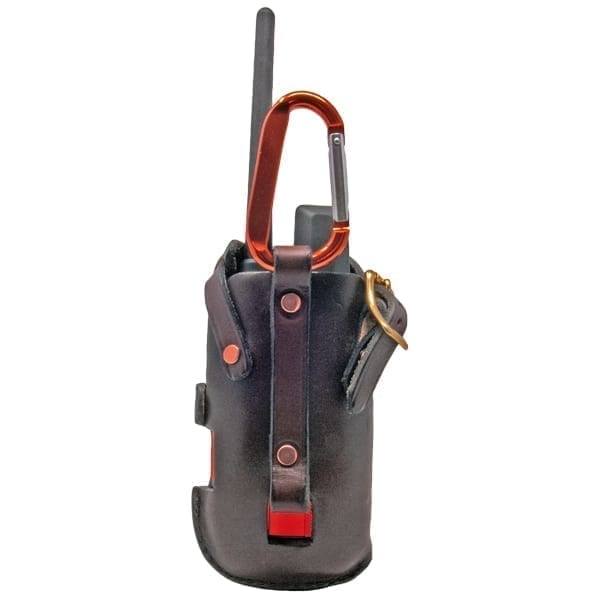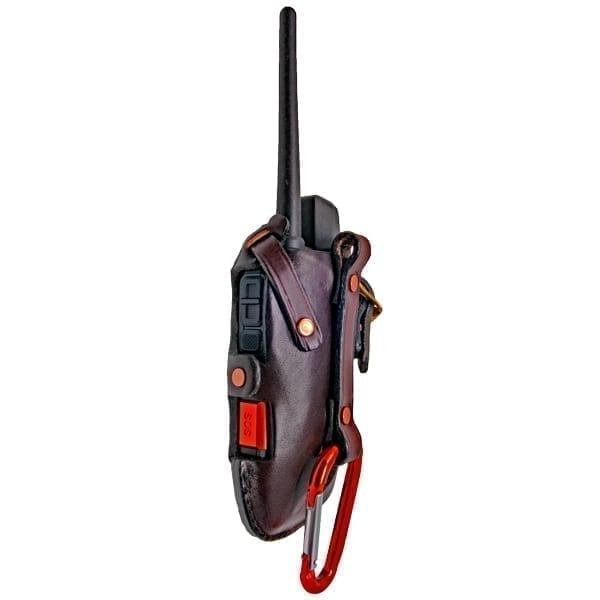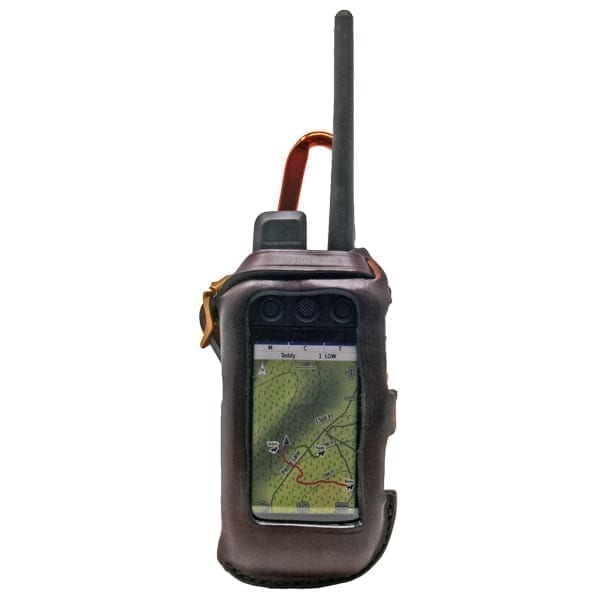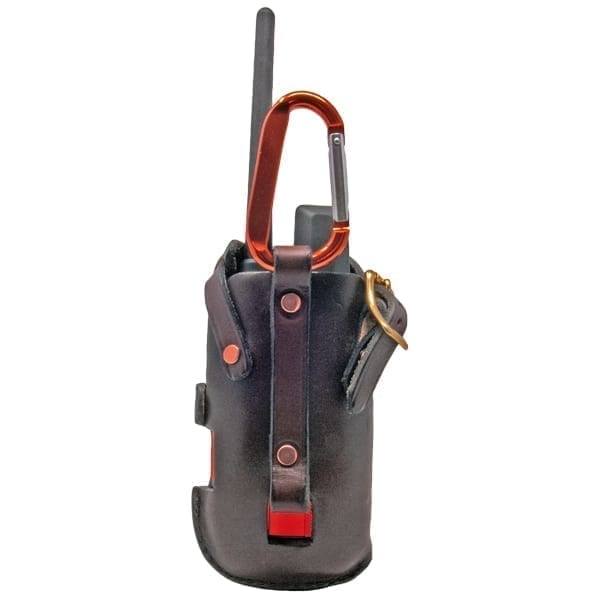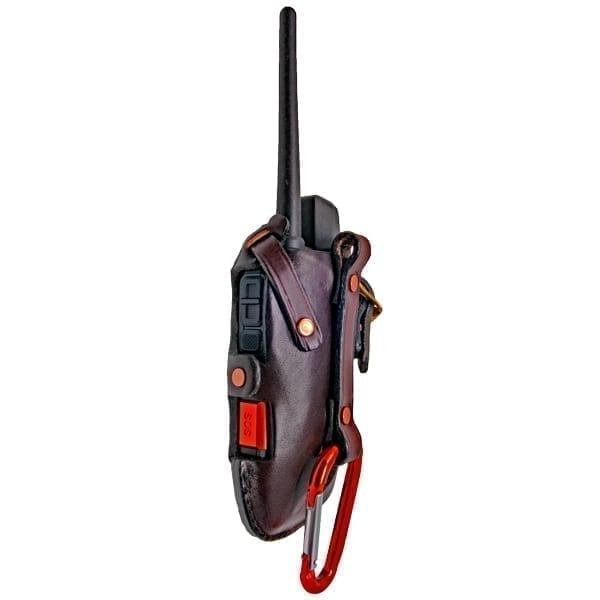 Alpha 200i/300i Leather Holster
Earn $2.00 in Front Range Cash
$99.95
Protect and secure your investment with this handcrafted English Bridle Leather Holster!

Proudly Made in the USA
Free Shipping
Description
The Alpha 200i/300i Leather Holster is hand crafted in the USA from 8-10 oz. English Bridle Leather and is designed to work with the Garmin Alpha 200i transmitter and the Garmin Alpa 200 transmitter.  The Alpha 200i/300i Leather Holster is all about versatility with optional carabiner placement for carrying upside down or right-side up.  Additionally, the all around carrier has a belt loop built into the unit allowing it to hang-right side up or upside down. All mounting loops are secured with solid copper double cap rivets. The unit is secured within the carrier with a 1/2″ leather strap and a heavy duty solid brass roller buckle. To sum it up, this is one versatile holster.
The Alpha 200i/300i Leather Holster Features:
Full Access to touch screen and top 3 buttons
Clean die cut button openings allow easy side button function
Die cut opening for rear power port allows in holster charging
Optional placement of carabiner for carrying upside down or right-side up
A belt loop for carrying upside down or right side up on a belt or chest strap
Heavy duty strap and brass buckle for securing handheld unit inside of carrier
Rich brown english bridle leather
Sturdy copper colored aluminum carabiner
Solid copper double cap rivets
Handcrafted in the USA
Each Alpha 200i/300i Leather Holster is shaped on an actual Garmin Alpha 200i/300i transmitter for an exact fit
Dimensions: 6″ X 3″ X 2″
Weight: 3.5 onces