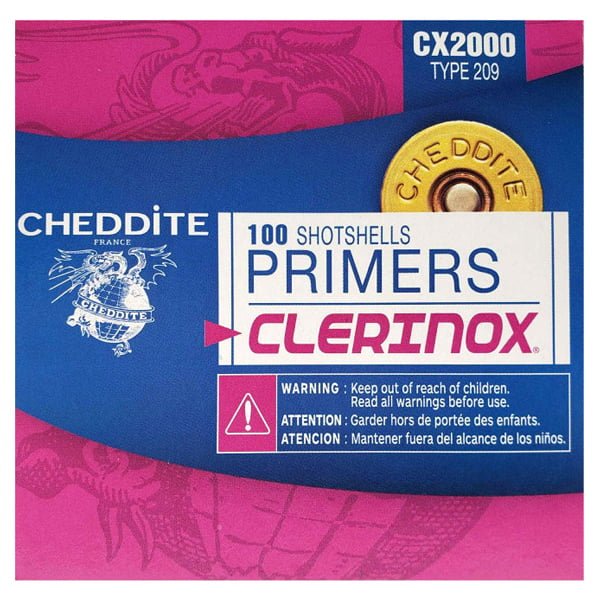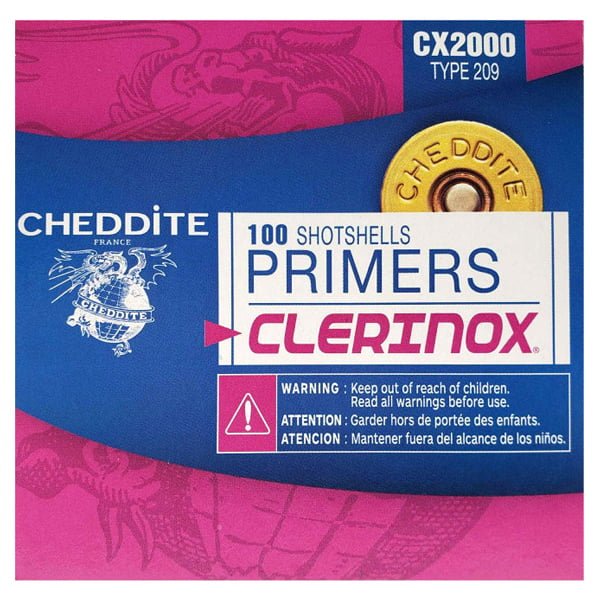 Cheddite 209 Primers
$14.95
Cheddite 209 Primers are sold in a box that contains 100 primers.
Description
Cheddite 209 Primers are an ideal blank ammunition for training all breeds of hunting dogs from pointers to retrievers. Cheddite 209 Primers undergo rigid quality control for reliable, uniform ignition. They are non-corrosive and feature a non-mercuric priming mixture to prevent barrel rusting.
The Cheddite 209 Primers are sold in boxes of 100 primers.
The Cheddite 209 Primers are designed for use in the only USA made blank pistol – Charter Arms Pro 209 Double Action Primer Pistol – which is considered the gold standard for all blank pistols.
Residents of California-Proposition 65 Warning
Special Shipping Note: All blank ammunition must ship by Ground Service.
ORM-D
These items can only go specific Ground shipping methods. These are smaller quantities of Hazardous material and have many of the same restrictions.
WARNING
You must be 21 or older to purchase handgun ammunition. All ammunition must be shipped Domestic Ground. Shipping not available for International residents. Residents in CA, DC, DE, IL, MA, NY, CT, NJ and OH may have additional restrictions. Always make sure you use the correct ammunition for your firearms. Check your state and local laws for any other applicable firearms and ammunition regulations. Due to Department of Transportation regulations, we cannot accept returns on ammo. Please check local laws before ordering.