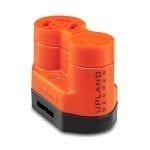 Garmin Upland Beeper Collar
$149.00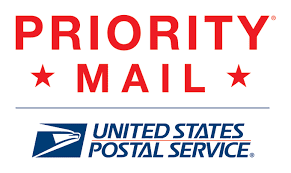 Free USPS Priority Mail Shipping
Description
Features
In The Box
Owner's Manual
Description
Locate your dog and/or determine if the dog is "on point" with the Garmin Upland Beeper Collar.
The Garmin Upland Beeper Collar is designed for and comes with a universal fit 3/4″ strap.  The Garmin Upland Beeper will not fit a 1″ strap.
Designed for the serious upland hunter and bird dog trainer, the Garmin Beeper Collar features 8 different hunt and/or point configurations that are easily changeable so you can manage multiple dogs at once.
Superior Audible Range
Incorporating the latest in electronic and sound technology, the sound carries farther.
Remote Operation
The Garmin Beeper sound can be remotely switched on or off (for running muted) using the beeper control button on the Delta Upland.  Additionally, the Garmin Upland Beeper can be remotely activated when paired with a Pro 550 transmitter (paired with a PT 10 dog collar).
Specific Models Compatible with Remote Operation:
Garmin Pro 550 when paired with a  PT 10 dog collar.
Delta Upland XC
Multiple Combinations of Hunt and Point Sounds
Choose from 4 hunt sounds (including silent) and 2 point sounds (including hawk scream) for a total of 8 possible combinations.
Super Lightweight and Compact
Weighing only 3 ounces (with battery installed), this unit is convenient and lightweight.
Waterproof
Completely waterproof
Simple Battery Replacement
The battery, a 3v CR123A, is simple to change by loosening one screw and removing the top cover from the beeper
Beeper Sounds
The Garmin Upland Beeper Collar can emit two sounds: a beep and a hawk scream. These sounds indicate your dog's hunting and pointing status. While your dog is hunting, the beeper device emits a series of one to three beeps every four seconds. You can select the number of beeps in the series, which is useful to distinguish between multiple dogs. You can also disable this sound so that the beeper device is silent while your dog is hunting.
When your dog is pointing, the beeper emits either one beep every second or one hawk scream every five seconds, depending on the setting you choose. When you select beeper sounds, the selected sounds are indicated briefly by the status LEDs. The red status LED indicates the hunting sound, and the green status LED indicates the pointing sound.
In The Box
Beeper
Orange 3/4″ strap
Installed and replacable 3v CR123A battery
Learn more about the features of the Garmin Upland Beeper Collar by reading the Owner's Manual.
Add a different color option by choosing a 3/4″ Universal Replacement Strap (sold separately).
Model: GarBeep
Product #

010-11964-00

Manufactured by: Garmin
8 possible combinations of sounds
Waterproof, rugged, compact and lightweight design
Superior Audible Range
Remote Operation
Replaceable 3V Battery