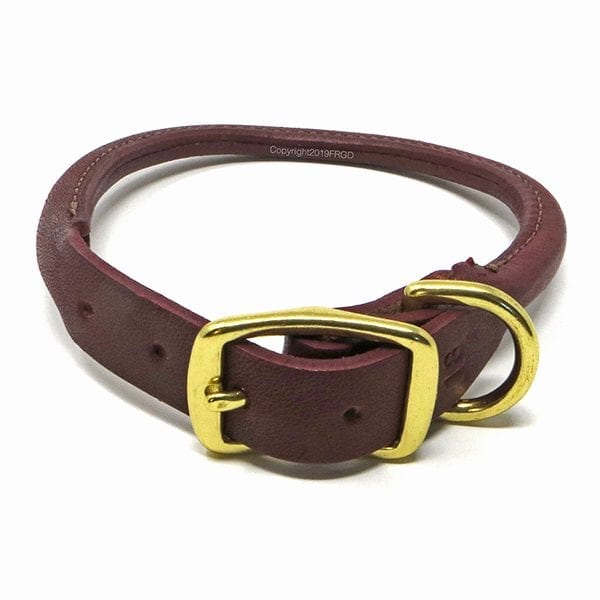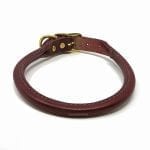 Round Latigo Leather Collar
Earn $0.60 in Front Range Cash
$14.95

Proudly Made in the USA
Description
The Round Latigo Leather Collar is handcrafted using premium burgundy Latigo leather for a quality appearance and rich texture.  Rounded by hand and expertly finished, the Round Latigo Leather Collar is stitched with nylon thread and has solid brass hardware. Proudly handcrafted in the USA.
Features:
3/4″ width premium burgundy Latigo Leather
Hand rolled and nylon thread stitched for a classic look and long lasting durability
Solid Brass Buckle, D-Loop and Rivets
In-Line Rivets
D-Loop serves as solid and reliable point of attachment for lead
Sizing:
Fits neck size 14″-17″
Measure the Size of Your Dog's Neck
Use a flexible measuring tape or a piece of string to measure.
Measure the circumference of the neck where the collar will rest.  Allow for appropriate tightness with this measurement.
There are 4 adjustment holes on the collar, each representing 1″ of adjustment.