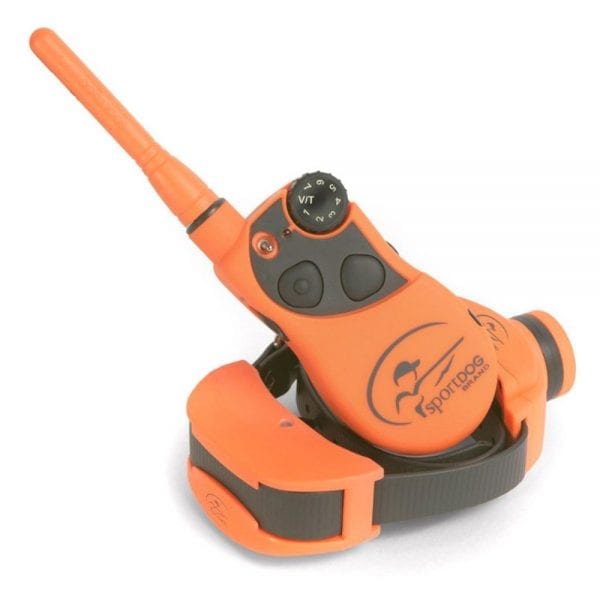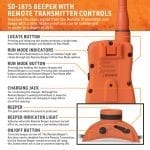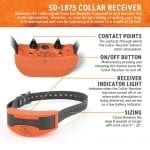 SportDOG UplandHunter 1875 System 1 Mile Range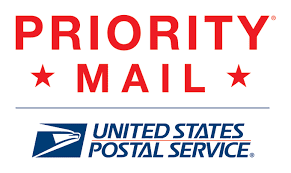 Free USPS Priority Mail Shipping
Description
Features
In The Box
Owners Manual
Additional Product Videos
Description
The SportDOG UplandHunter 1875  is a Remote Trainer and Beeper in one with 1 mile range!
From the big, wide open of the prairie to the thick tangles of the northern alder swamps, keeping tabs on hard-running pointing dogs calls for unique gear. The SportDOG UplandHunter system fills that niche. This is the pinnacle of SportDOG Brand® efficiency. A situation-programmable transmitter controls a compact, waterproof collar receiver and at the same time remotely operates a rugged, waterproof, audible beeper. Control and flexibility are always at your fingertips. The SportDOG UplandHunter is easily expandable to multi-dog use with Add-AB-Dog® collars.
Learn more about the SportDOG UplandHunter 1875 by reading the Owner's Manual.
Listen to Tone Options
Model: SD-1875
Manufactured by: SportDOG Brand
1 Mile Range
2 Hour Charge
Waterproof Technology
Expands to 3 dog with Add-A-Dog® Collars (sold separately)
7 Levels Continuous and Momentary Stimulation
UplandBlaze® Orange Finish
Vibration and Tone Options
Choice of 9 Tones
Remote transmitter
Collar Receiver
Beeper
Belt Clip
Lanyard
Long contact points
Extra collar strap (orange)
Adapter
Test Light
Beeper Charge Cradle Connector
Charging Cradle
Operating guide
Basic Training DVD and Manual