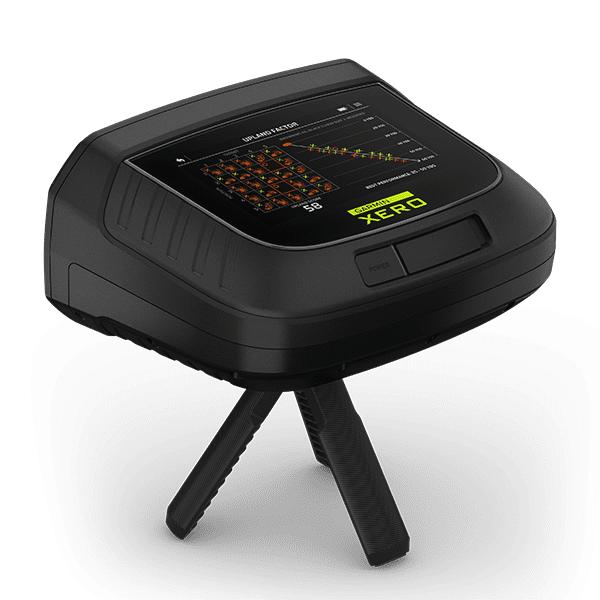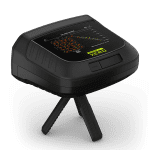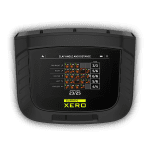 Xero S1 Trapshooting Trainer
$999.99
Description
Reviews (0)
FAQ
Description
The Garmin Xero S1 Trapshooting Trainer allows you to get the most out of every shot.
Work to improve your accuracy with the rugged Xero S1 trapshooting trainer. Designed for trapshooters and upland hunters alike, it's the first live-fire trainer that provides instant feedback and keeps score for every shot you take. With Xero S1, you can review detailed information, such as shot position and reaction time, immediately after each shot on its 5" color touchscreen display. Use the Xero app to review your shooting scores and performance metrics organized by event, location and station.
Video: How It Works
Video: Set up at the Range
Video: Understanding Your Score and Using the App

Rugged Design
This is the mobile live-fire trainer that will stand by your side no matter the weather. Xero S1 comes with its own tripod and can also be mounted on any standard tripod. Its water-resistant polycarbonate housing makes it suitable for just about any environment.
Color Touchscreen
Capture every detail of every shot you take, and receive instant feedback on a sunlight-readable 5" color touchscreen that is shooting glove-friendly.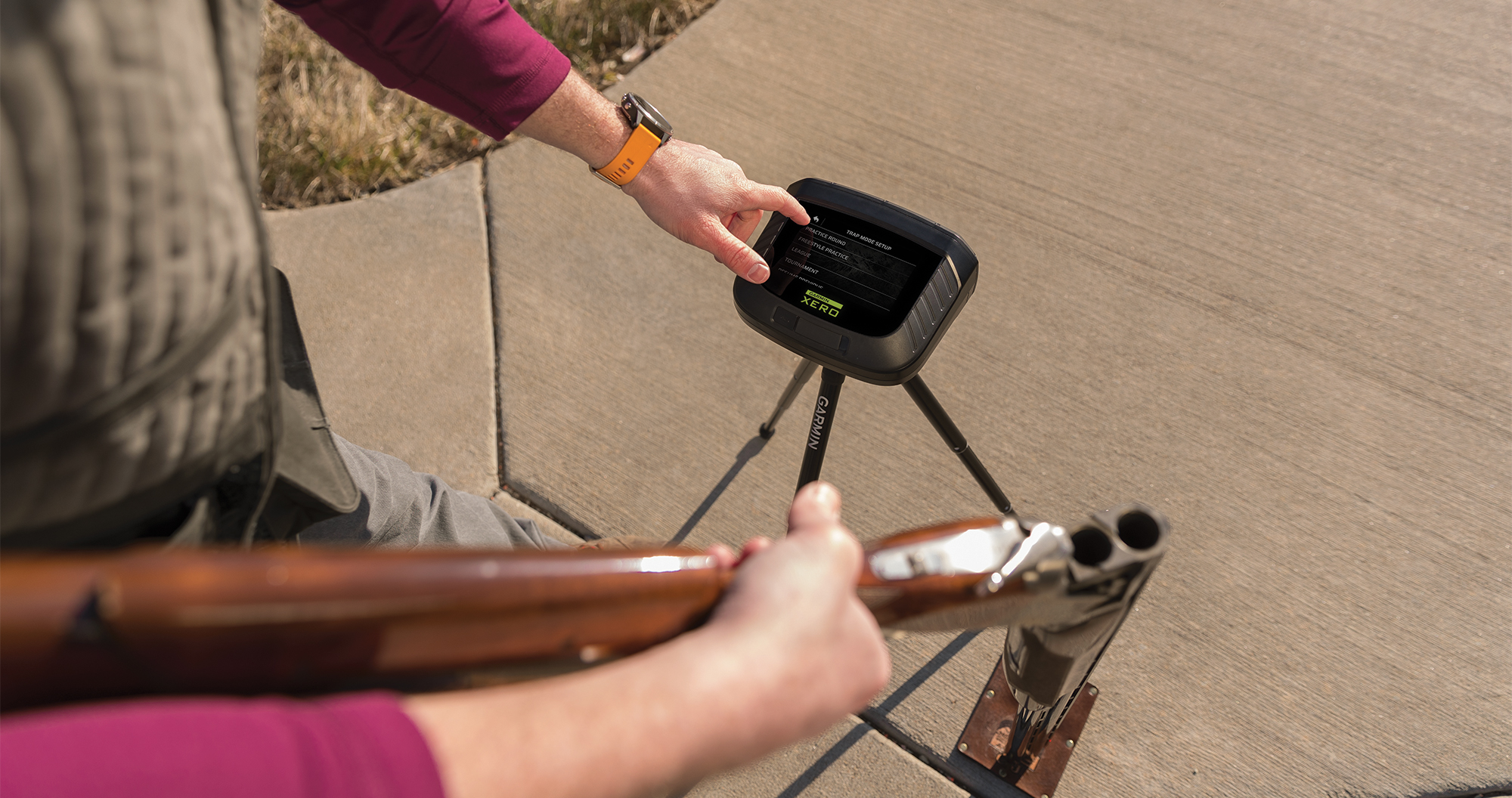 Immediate Feedback
Know exactly when and how accurately you hit (or missed) the clay. Xero S1 provides immediate feedback for every shot, including shot location relative to clay, how far away the clay was at trigger pull, shot velocity and reaction time.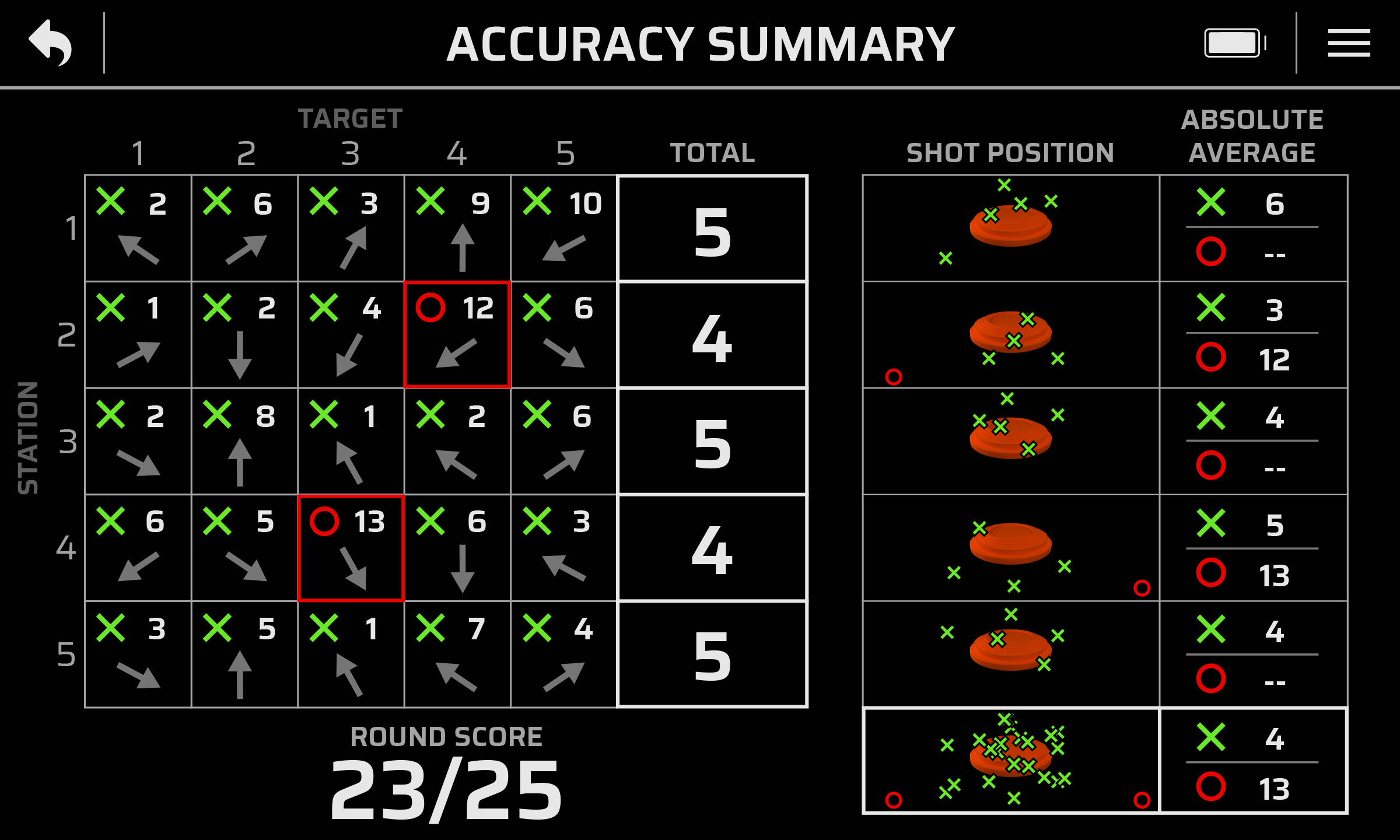 Keep Score
Xero S1 automatically keeps score of every hit and miss. Sync your scores to the Xero app (download free in google play or the apple app store), and review the history of your performance metrics, scores and shooting tendencies based on date or location. This lets you learn exactly how to work to improve your wing or trapshooting ability.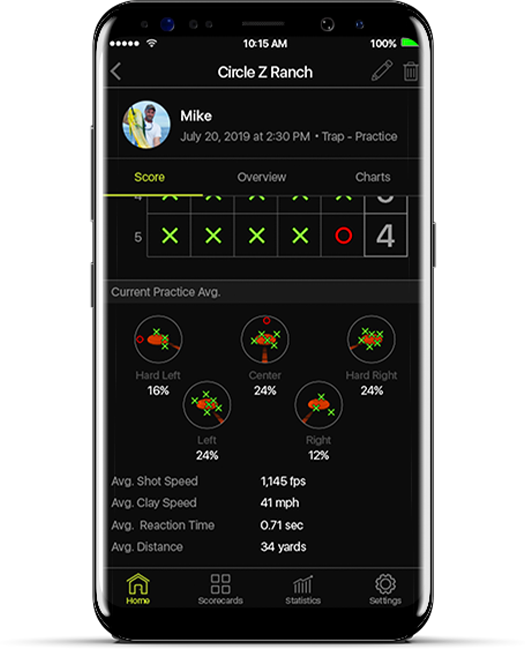 Not Just for Trapshooters
Now upland hunters can keep their skills sharp in the off-season. Use the precision of the Xero S1 trapshooting trainer to optimize your shotgun's performance, help reduce wound loss and improve overall shot placement.

Multiple Operation Modes
Different device modes enable Xero S1 to be used for silent data collection in sanctioned shooting events and trap league competitions or offer real-time feedback when you want to practice. You can compete against your friends in the clay challenge game or learn how to optimize your shotgun/choke/shot combination to improve your upland skills.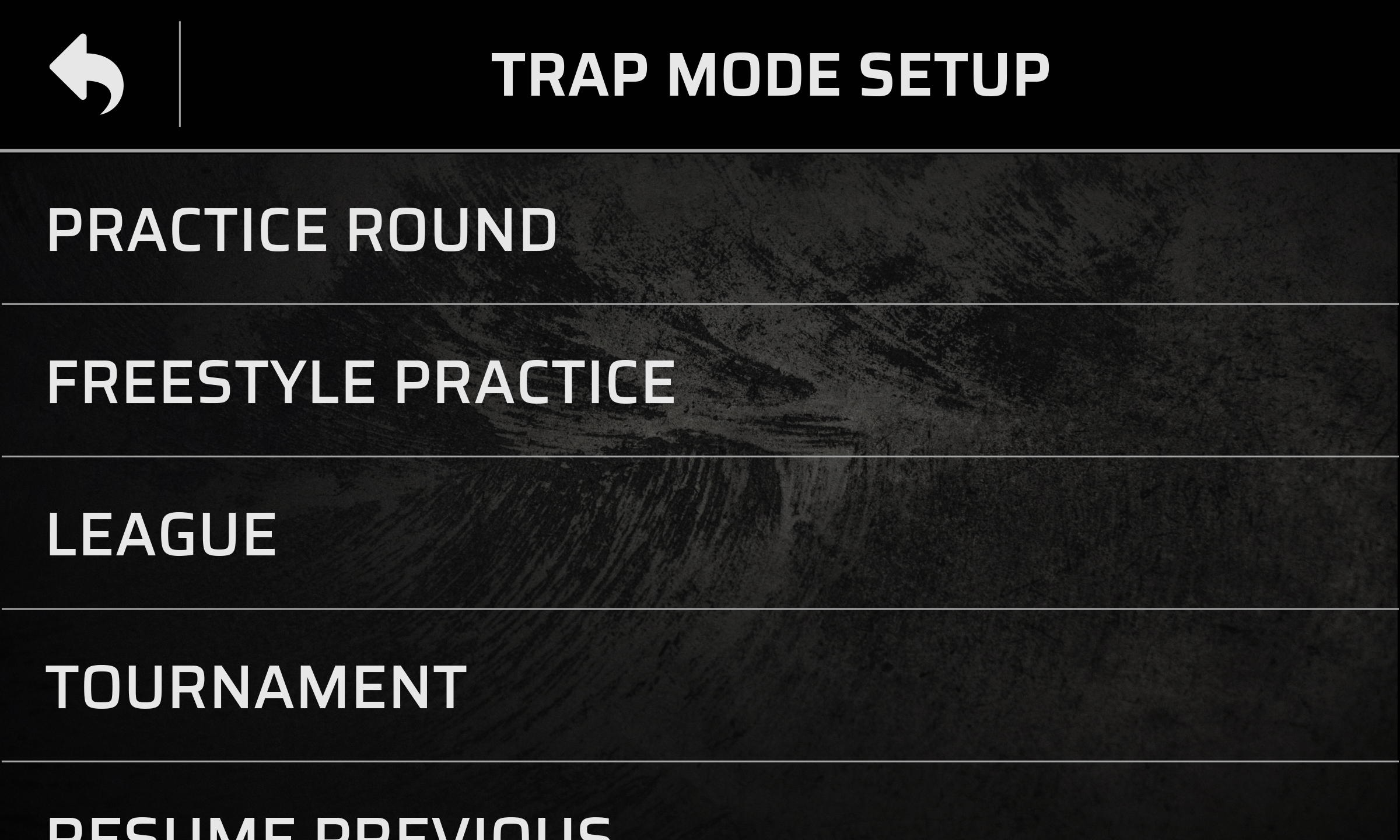 In The Box
Xero S1 trapshooting trainer
Protective front cover
Small tripod mount
Anti-glare film
AC adapter
micro USB 2A charging cable
| | |
| --- | --- |
| Physical dimensions | 7.8″ x 3.6″ x 6.2″ (197.1 x 91.8 x 156.6 mm) without tripod; 7.8″ x 7.5″ x 6.2″ (197.1 x 191.8 x 156.6 mm) with tripod |
| Display size | 5″ (12.7 cm) diagonal |
| Interface | USB |
| Water rating | IPX7 |
| Display resolution | 800 x 480 pixels |
| Weight | 2.13 lbs (966 g) without tripod; 2.25 lbs (1,022 g) with tripod |
| Display type | color, capacitive touchscreen, sunlight-visible, WVGA, transmissive |
| Battery | internal rechargeable lithium-ion battery; nonreplaceable |
| Battery life | Up to 8 rounds (2.5 hours) |
Water Rating Information
IPX7,
1 ATM
Suitable:

Splashes
Rain or snow
Showering

Unsuitable:

Swimming
Diving into water
Snorkeling or Scuba Diving (see product page for more details)
High-speed watersports
Maps & Navigation
| | |
| --- | --- |
| Memory/History | 1,000 rounds (including 25,000 GIFs of each shot available through mass storage) |
Garmin Xero S1 Trapshooting Trainer Features
Additional

Connectivity: BLUETOOTH® technology
Mobile app: Xero® app (iPhone®, Android™)

Modes

Trap: practice, league, tournament
Upland: custom setup

Mounting

Includes tripod; compatible with any ¼"-20 standard tripod under 4 ft in height

Post Shot Metrics

Shot position relative to clay
Reaction time
Clay break performance
Clay distance

Post Round Metrics

Scorecard with hit/miss and break factor/upland factor
Scorecard with hit/miss and shot position
Scorecard with hit/miss, clay angle and distance

Trap Types Supported

ATA singles and ATA handicap (no doubles)

Shooting Statistics (available in the Xero App)

Lifetime shooting data that can be filtered by a variety of characteristics, such as event, ammunition material, shot size, etc.
Scores over time
Average reaction time
Average station scores
Shot position by station for hits and misses
Shot position by clay angle for hits and misses
Total targets and hit percentage by clay angle
Break type by clay distance
Warranted to be free from defects in materials or workmanship for one year from the original date of purchase

Touchscreen
Yes
What Clay Launchers or Throwers Work with the Xero S1
The Xero S1 will only work with electronic clay launchers or throwers. Additionally, electronic clay launchers cannot be set to launch automatically as you must wait for the Xero S1 to show as ready before launching the next clay.
Hand throwers or spring loaded clay launchers do not launch the clay consistently enough.
The Trap Mode alignment page is setup for Amateur Trap Association (ATA) fields. It will not work correctly for Olympic Trap fields.
The Xero S1 is capable of tracking clay targets at up to 65 mph.
Xero S1 Battery Information and Charging Recommendations
The Xero S1 is expected to last 8 rounds in Trap or Upland Mode at 25 shots per round. A full charge should last about 2.5 hours depending on various factors like shooting alone or as a group. It has a built-in battery save feature, a screen timeout after 5 minutes of inactivity during a round. Just tap the screen to resume. If you are not in a round the Xero S1 will power off after 5 minutes of inactivity.
The unit uses the most power waiting or processing shots because the radar is running. Completing the round quickly will help prolong the battery life. Reviewing scorecards and adjusting settings while outside a round uses very little power.
It is recommended to use the 2 Amp AC Charger and micro USB cable that come with the Xero S1 at temperatures from 45ºF to 109°F. It charges more efficiently when powered off. Using the provided chargers will take approximately 3 hours to fully re-charge the battery.
Note: When the device is fully charged, the status light on the Xero S1 will go out.