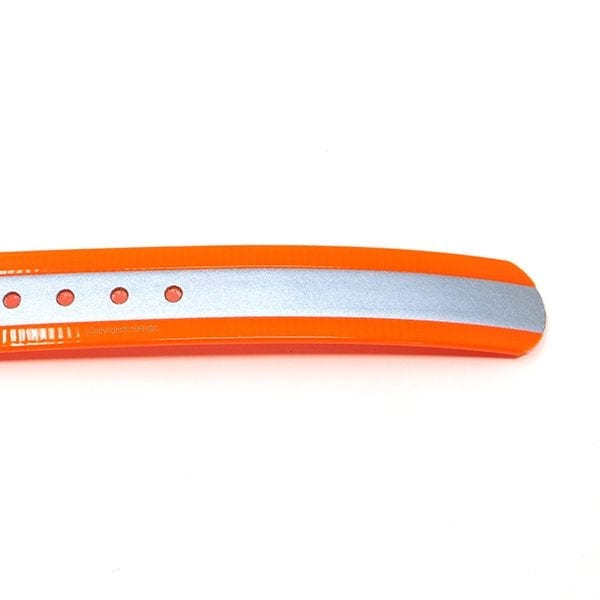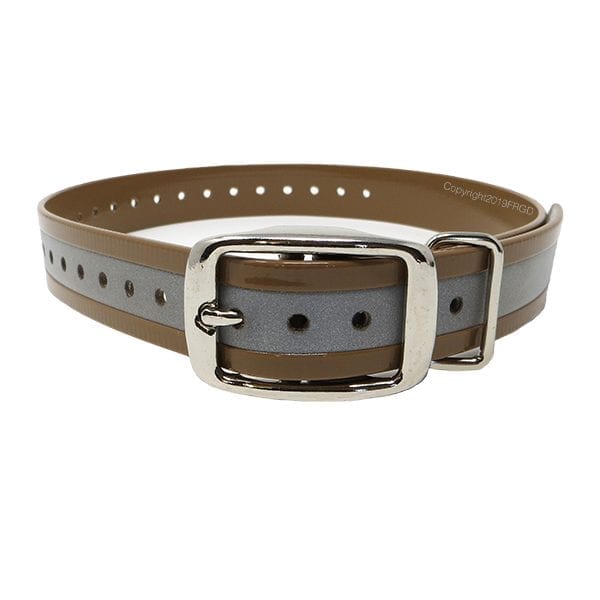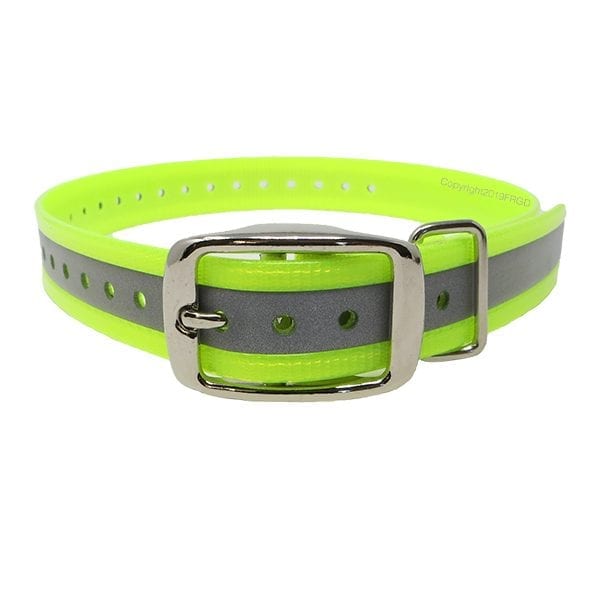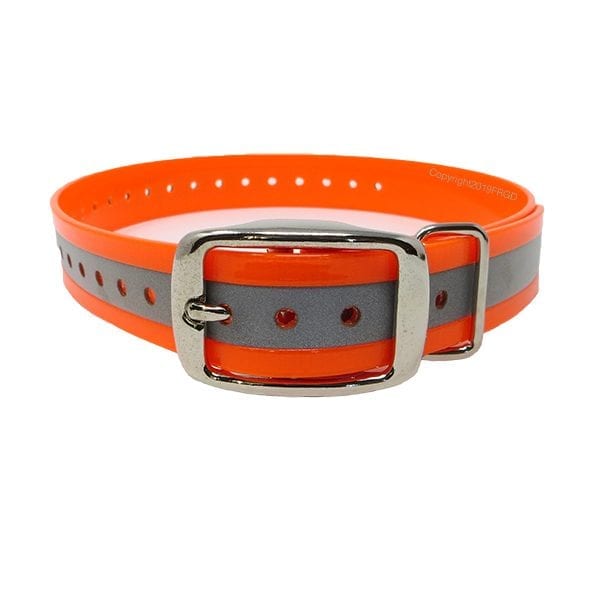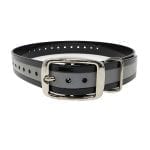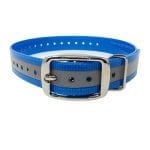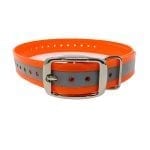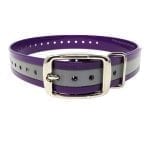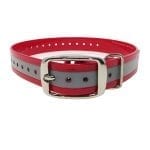 1 inch Universal Reflective Strap

$11.00

Proudly Made in the USA
Description
The 1 inch Universal Reflective Strap is the perfect replacement strap for most e-collars or tracking collars requiring a 1 inch strap. Specifically made with a rounded buckle for snag free field use and metal keeper. Proudly made in the USA.
Note: It is not recommended to attach a lead to this collar's metal keeper. We do not recommend that you lead your dog by the training collar due to potential harm from the prongs.
The 1 inch Universal Reflective Strap is made with BioThane® TPU (thermoplastic polyurethane) coated webbing and has a 3M® reflective strip that runs the entire length of the collar. The 3M® reflective strip features Edgeguard technology that protects the edges of the 3M® reflective strip from abrasion and produces stronger adhesion to the webbing.  The highly reflective strip reflects the available light to increase visibility and safety for your dog in low light conditions. BioThane®  TPU coated webbing is a durable waterproof non-porous material that does not absorb odors or stains and cleans up easily with soap and water. The TPU coating over the high strength polyester webbing core allows this collar to remain soft and flexible in extremely cold temps. In-line riveting design coupled with the rounded buckle and keeper made from nickel plated steel hardware make this collar virtually indestructible. Both ends and all holes are heat-sealed for a long-lasting finish.
See our cartridge brass e-collar nameplate here.
Sizing:
Total length from center of buckle is 28″
Smallest size – First hole from center of buckle measures 9.5″
Largest size – Last hole from center of buckle measures  24″
There are a total of 30 holes for adjustment
The collar receiver may take up a few inches of the mounted 1 inch High Universal Reflective Strap, so neck sizing will vary with the application.
Available in 15 vibrant colors – Black, Blue, Green, Khaki, Light Blue, Neon Green, Neon Yellow, Orange, Pink, Purple, Red, Silver, Sunburst, Teal and White.
The 1 inch Universal Reflective Strap fits the Garmin TT 15 collar and any other tracking/training collar that requires 1″ straps.
Advantages of TPU (thermoplastic polyurethane) coated webbing:
Excellent chemical and abrasion resistance
High UV stability
Excellent mechanical properties for extreme weather conditions
About BioThane®
BioThane® is an Ohio based company focused on coated webbing products that utilizes progressive engineering, research and development. Since 1977, BioThane® has established a leadership position in the coated webbing industry through best in class product innovation.
All BioThane® products are Prop 65, REACH and CPSIA compliant.  Read more about BioThane® Regulatory Standards here.