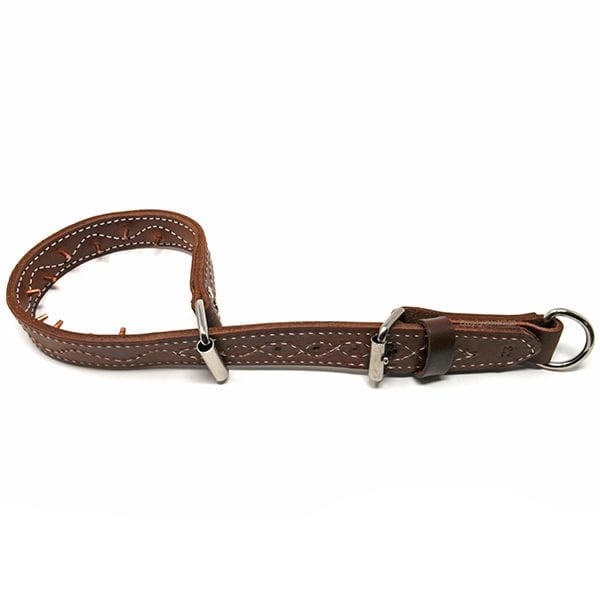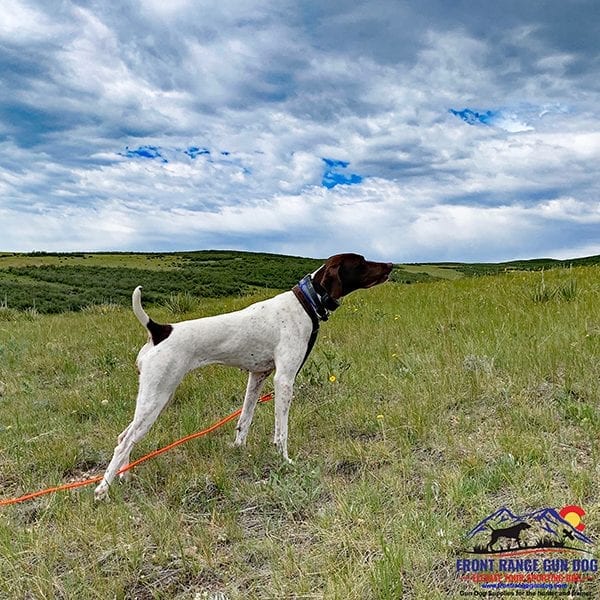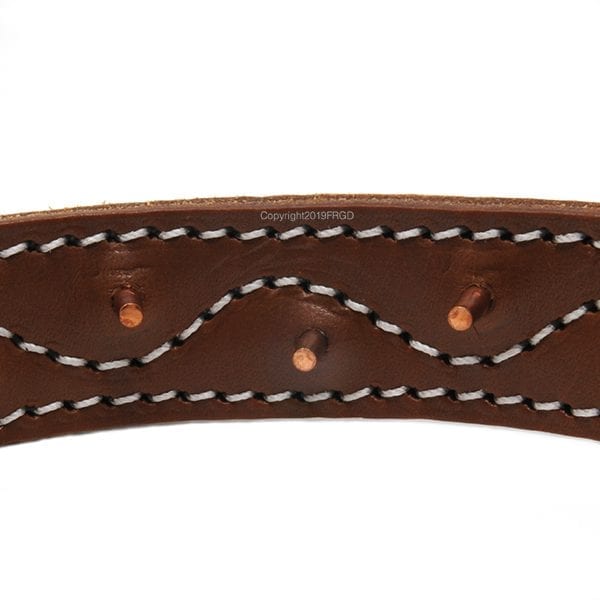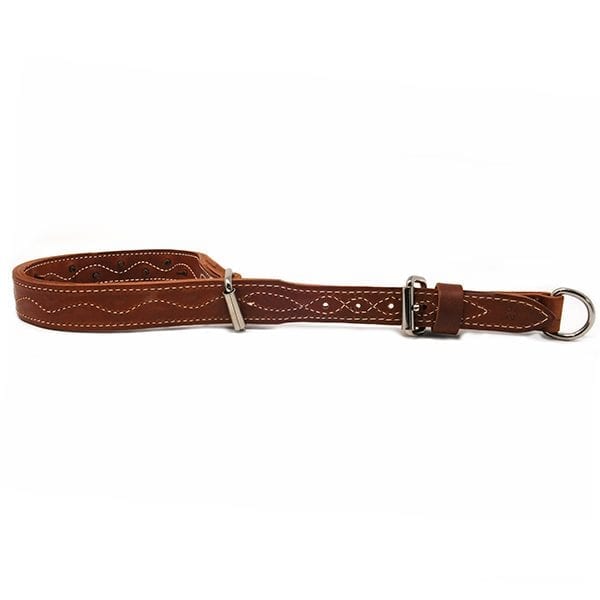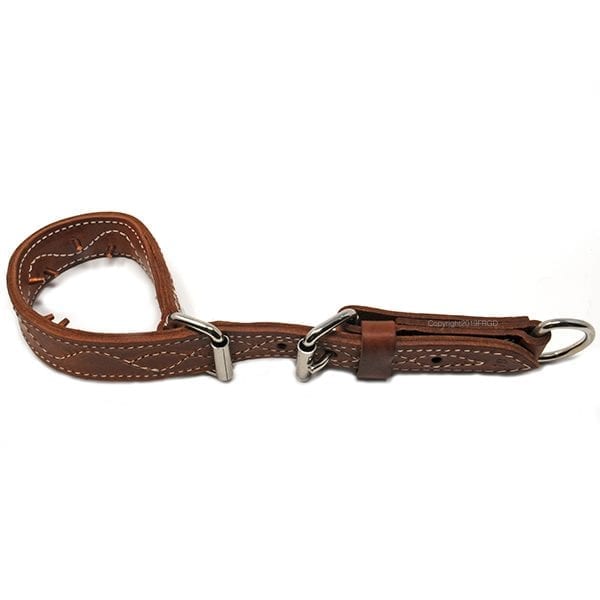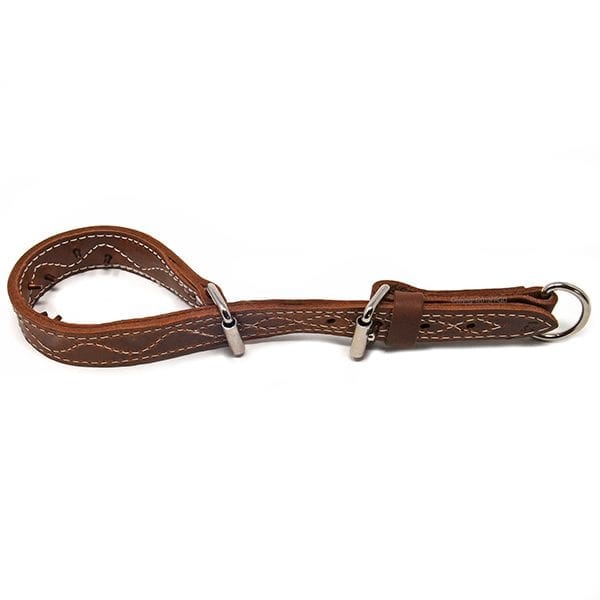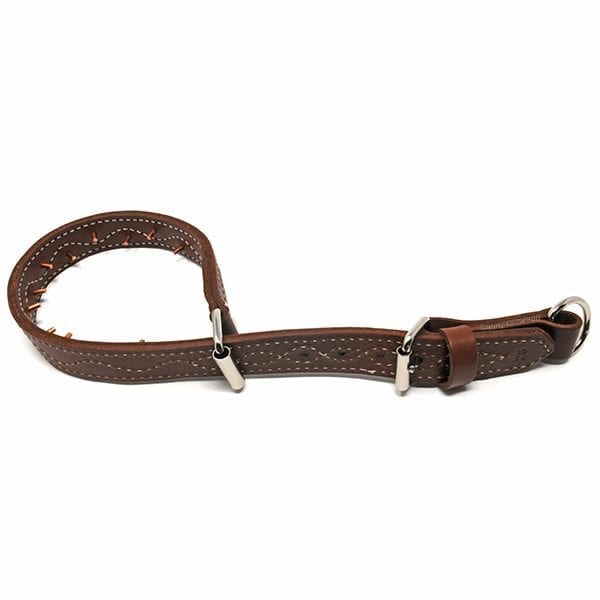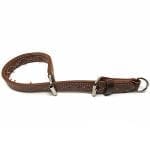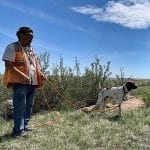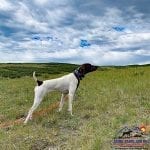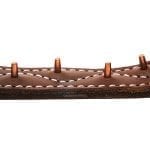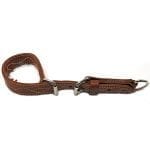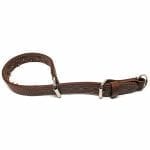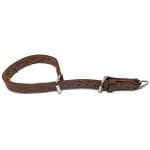 Leather Pinch Collar

$28.95 – $29.95

Proudly Made in the USA
Description
The Leather Pinch Collar is an excellent tool for training steady to flush and whoa work when used with a check cord.  Constructed of 1 1/4″ wide heavy duty 2-ply leather, blunt copper studs, nickel plated hardware and extra stitching to reinforce all areas of the collar. Proudly made in the USA.
Leather Pinch Collar Sizing:
Extra Small – Fits Neck Sizes 11″-12″
Small – Fits Neck Sizes 13″-14″
Medium – Fits Neck Sizes 15″-16″
Large – Fits Neck Sizes 17″-18″
Extra Large – Fits Neck Sizes 19″-20″
XXL – Fits Neck Sizes 20″-22″
Measure the Size of Your Dog's Neck
Use a flexible measuring tape or a piece of string to measure.
Measure the circumference of the neck where the collar will rest.  Allow for appropriate tightness with this measurement.
With the number from this measurement, refer to the sizing information above to determine the correct size collar.
Choose the collar size that best matches your dog's measured neck size.
Leather Pinch Collar – Steady to Flush and Whoa Work