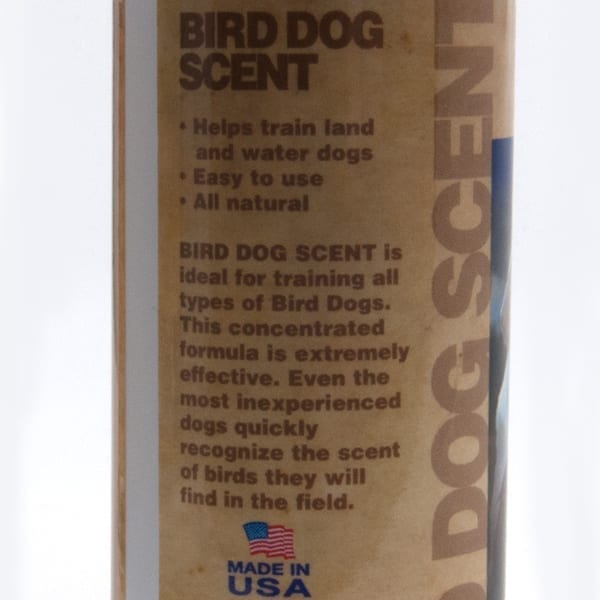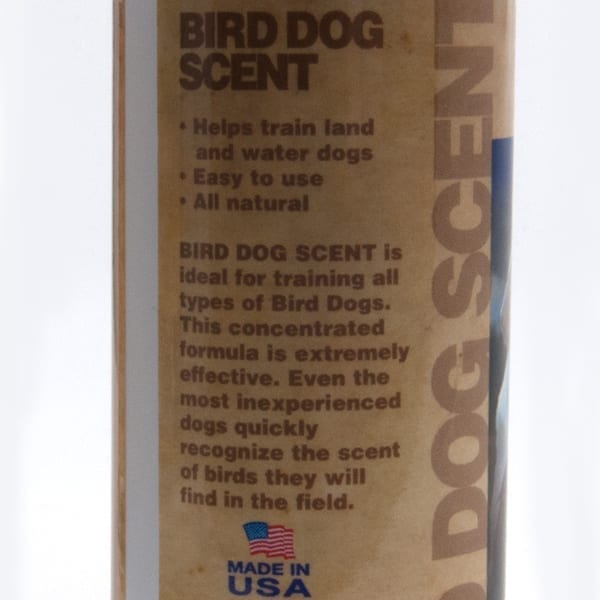 Quail Scent | 16 oz.
Earn $0.40 in Front Range Cash
$19.95
Proudly Made in the USA
All Natural Quail Scent
Description
The Quail Scent from National Scent Company is ideal for training all types of bird dogs. This scent will help develop and transition a bird dog from locating by sight to finding game with their nose.  This concentrated formula is all natural and is an extremely effective training tool that helps you encourage your bird dog to use its nose.  Even the most inexperienced bird dogs will quickly recognize the scent which will increase their success during training exercises and hunts afield.
A mature and experienced bird dog efficiently uses its nose while working the wind to find game.  Help expedite the learning process with this scent on strategically placed dummies and drags to increase the efficiency of finding game birds afield.
Use this scent on our bird wings.
Quail Scent Features:
Concentrated formula for maximum effectiveness
All natural quail scent
Make a retrieving dummy or drag smell more like a game bird
Shake well and apply to drag or dummy for retriever training
Encourage and develop your bird dog to use its nose
Place scented object upwind and have your bird dog approach from downwind
Quickly build confidence in a young bird dog
Masks human scent
16 FL oz. bottle
Proudly Made in the USA
About the National Scent Company
National Scent Company was founded in 1928 by Paul W. Howard, Sr. As a sport enthusiast and animal fancier, he recognized the need for quality dog training products.  After extensive research and experimentation, he developed dog training and breaking animal scents along with lures. These products became an instant success with hunters and dog trainers.