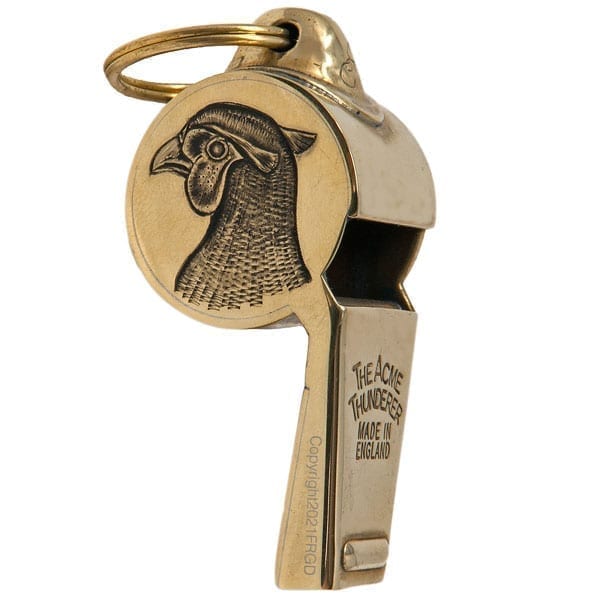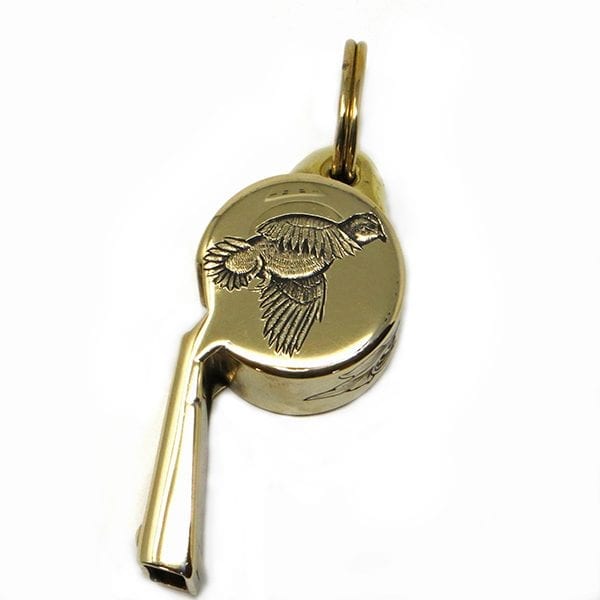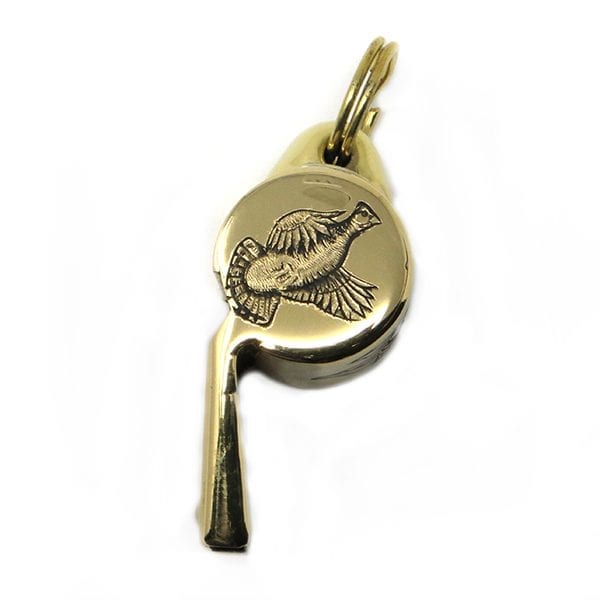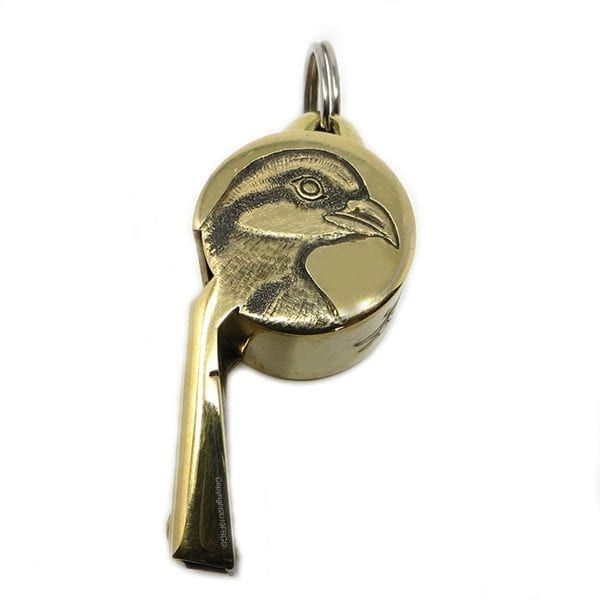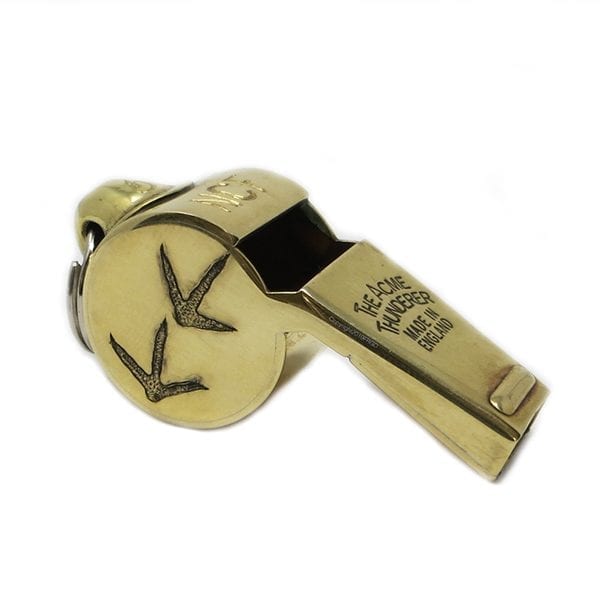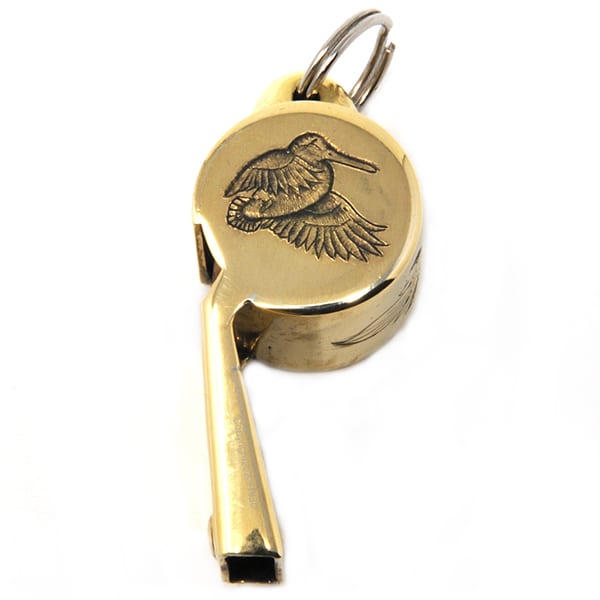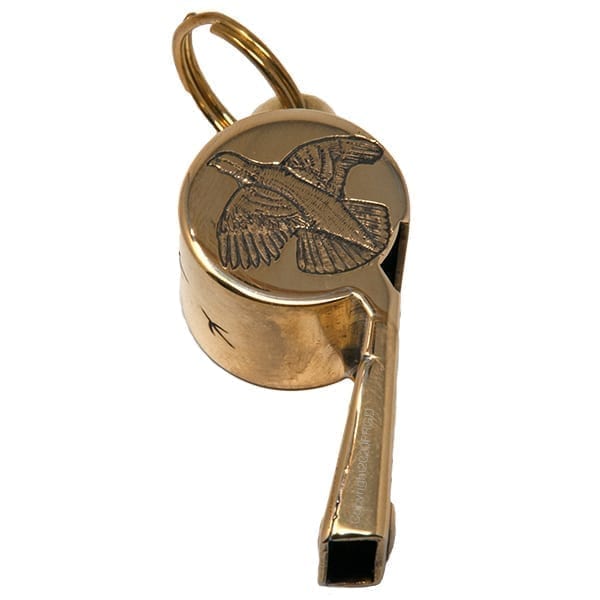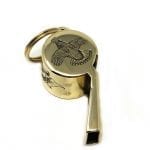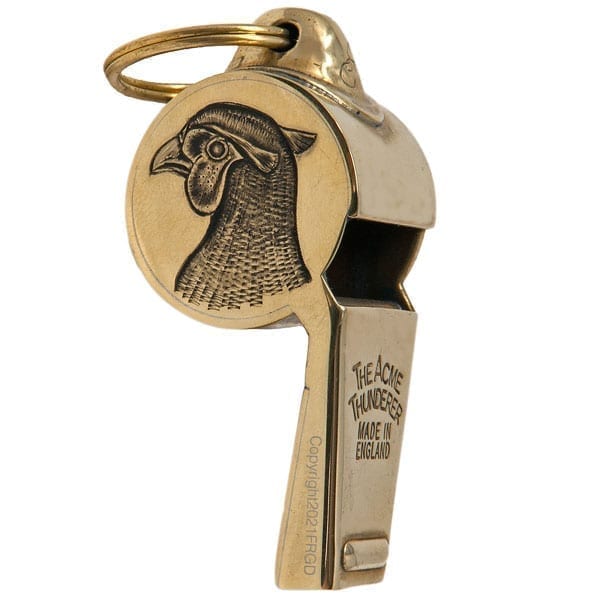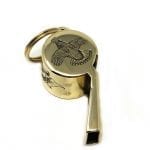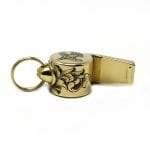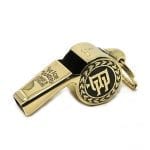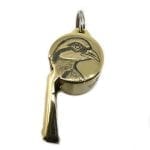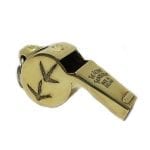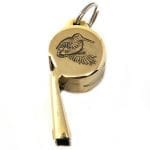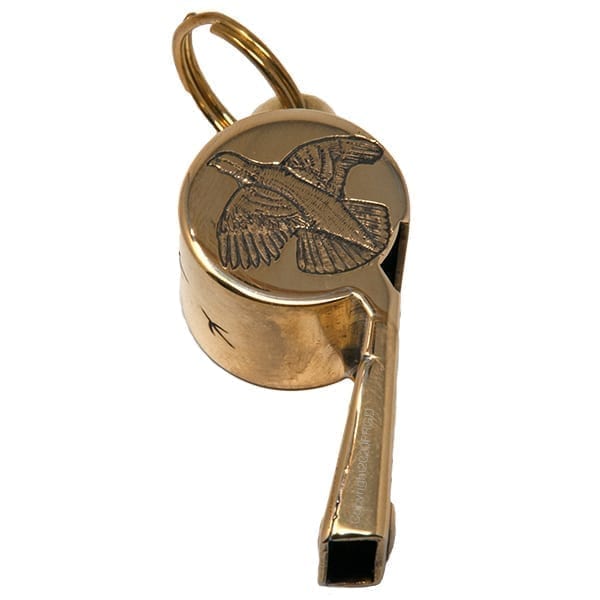 Custom Engraved Whistle, Game Bird
$125.00

Proudly Hand Engraved in the USA by a Vietnam Veteran
Description
Listen to the Acme Thunderer Polished Brass Whistle
Our Custom Engraved Whistle is handcrafted on a Polished Brass Acme Thunderer using the time honored technique of hand engraving. Hand engraving is one of the most recognized and exacting adornments on metal and creates a one of a kind heirloom quality piece of artwork.
When given as a gift, a custom hand engraved whistle carries meaning that will last a lifetime and beyond. In today's world, where almost everything is made by a machine, a custom hand engraved whistle will take you back to simpler times.
Features
Include a distinctly personal element on your piece, which will help enhance its significance and also ensure it's truly one-of-a-kind.
1st side of whistle – hand engraved initials with a running leaf border
2nd side of whistle – hand engraved game bird image
Bottom of whistle – hand engraved scroll work
Ruffed Grouse/Woodcock variation uses both sides of the whistle with no initials included.
If you prefer a custom game bird image, please email sales@frontrangegundog.com with your game bird image and the initials for the engraved whistle.
Approximately 5 hours of detailed hand engraving goes into every whistle.
Note: If ordering the whistle as a gift, please allow 2-4 weeks advance notice for creating your custom engraved whistle.
Note: The 59.5 Acme Thunderer Whistle is slightly larger and does offer a better canvas for the artwork.
Our Custom Engraved Whistle is offered on both the larger Acme Thunderer 59.5 Whistle Polished Brass and the smaller Acme Thunderer 60.5 Whistle Polished Brass.
59.5 size: Overall length approx. 2  1/8″ x drum width 15/16″ x tapered mouth 1/2″
60.5 size: Overall length 1 13/16″ X drum width 11/16″ X tapered mouth 1/2″
Features
Polished Brass Construction
Cork Pea
Brass Split Ring
In every one of its 15 decades, so far, ACME has invented and patented a new and unique whistle that has continued to move the industry forward. From the first sports referee whistle in 1884 to the Hellova Safety whistle in 2014, ACME remains unequalled in any field you choose.