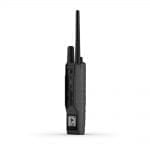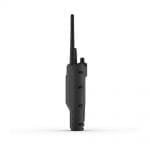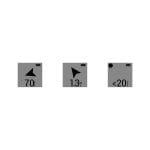 Garmin Pro 550 Plus TT 15X Bundle
Offer Ends In:
3
Days
06
Hours
32
Minutes
52
Seconds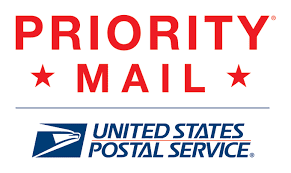 Free USPS Priority Mail Shipping
Bundle includes color choice of e-collar reflective strap and an e-collar nameplate!
Compatible with Garmin Collars: TT 15X, TT 15/T 5X, T 5 = up to 9 miles range; TT 15 Mini/T 5 Mini = up to 4 miles range
Description
The Garmin Pro 550 Plus TT 15X Bundle offers best in Class Dog Training with Simple GPS Tracking – Professional trainers and everyday dog owners can build a better dog with this simple and rugged training and tracking device.
One-handed, no-look dog training for up to 3 dogs and at-a-glance tracking with a range of more than 2 miles
2.5-second update rate provides faster location tracking when your dogs are on the run
Customize training for each dog with 18 levels of continuous and momentary stimulation, tone and vibration settings
At-a-glance directional tracking on the built-in display with GPS and GLONASS satellite reception shows which direction and how far away your dogs are
Easy pairing and setup with TT 15X dog devices for training and tracking or T 5X dog devices for tracking only
Two Stimulation buttons configured "low-medium-high"
6 selectable levels on the intensity dial
18 total levels of stimulation
Stimulation toggle lets you select continuous or momentary modes
"A" setting on stimulation toggle activates remote beacon light operation
"V" setting on intensity dial activates non-stimulating vibration
Separate front-mounted button for non-stimulating tone
Dog selector toggle allows expansion up to 3 dogs ( see additional TT 15X dog device collars sold separately)
 1″ Reflective Straps for the TT15X/T5X
Cartridge Brass Nameplate with Easy to Read 3/32″ Characters
Lines 1-8 have 17 characters maximum including spaces.
Nameplates only use the following characters: 0, 1, 2, 3, 4, 5, 6, 7, 8, 9, A, B, C, D, E, F, G, H, I, J, K, L, M, N, O, P, Q, R, S, T, U, V, W, X, Y, Z, –
Nameplates are made from cartridge brass.
The nameplate measures 2 3/4″ long and 1 1/4″ high.
All nameplates are finished with a black Laquer-Stik fill-in-paint to emphasize the characters.
We customize the tag with any information, provided you use the characters listed above. The most popular information is:
Line 1:  Your Name
Line 2:  Your City & State
Line 3:  Home phone
Line 4:  Cell phone
Lines 5-8: Additional Information
See the Garmin PRO 550 Plus Leather Holster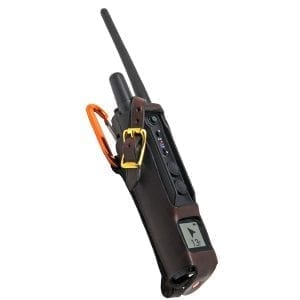 Simple, Cutomized Training
Expand your training for up to 3 dogs, using up to 18 levels of continuous and momentary stimulation, tone and vibration for effective training across the board. Operation is simple, with the stimulation level/vibrate selection dial at the top of the transmitter for easy access. Use the switch to quickly select a dog for on-the-spot training and to see where it is in the field.
Keep up with your Pack
When your dogs are on the move, you can quickly glance at the built-in display to see which direction they're moving and how far they've gone from a range of more than 2 miles. The Garmin Pro 550 Plus Bundle uses GPS and GLONASS satellite reception to lock in on the position of each collar.
Built to go the Distance
The rechargeable battery lasts up to 24 hours, so you can maintain your training and tracking throughout your hunt, and then some. The tried-and-true tube-shaped design of our PRO Series is easy to operate one-handed, so you can keep your eyes on your pack at all times. Both the transmitter and compatible TT 15X dog device collar are designed to withstand the toughest environments.
On the Road or on Your Wrist
With so many available compatible Garmin devices, you can keep an eye on your dogs wherever you go. Pair with Fenix Series Watches or the Instinct GPS Watch for tracking from the wrist while you're on foot. Or pair with Garmin DriveTrack71 in-vehicle dog tracking and GPS navigation to track from the road.
Garmin Pro 550 Plus Track and Train Features
Handheld dimensions, WxHxD: 1.8″ x 11.4″ x 2.1″ (4.5 x 20.8 x 5.4 cm)
Display size: 0.91″ x 0.91″ (2.3 x 2.3 cm); 1.28″ (3.26 cm) diagonal
Display resolution: 128 x 128 pixels
Handheld Weight: 8.9 oz (253 g)
Range: more than 2 miles
Multi-dog compatibility: 3
Handheld Battery: rechargeable lithium-ion (included) – Battery Life:  24 hours
Handheld Water Rating:  IPX7
Handheld Floats
Correction levels: 18
Momentary/continuous correction: Both (low, medium and high)
Vibration correction: yes
Tone correction: yes (dedicated button)
Collar/Receiver dimensions (WxHxD): 3.5″ x 1.75" x 1.85″ (8.9 x 4.4 x 4.7 cm)
Weight: 7.3 oz (207.0 g) for receiver and antenna (without collar); 10.0 oz (284.0 g) total weight (with collar)
Collar/Receiver Battery: rechargeable lithium-ion (included)
Collar/Receiver Battery life: up to 40 hours
Collar/Receiver Water Rating:  1 ATM
Beacon light on Collar
Vibration
Tone
Compatible with Garmin Collars: TT 15X, TT 15/T 5X, T 5 = up to 9 miles range; TT 15 Mini/T 5 Mini = up to 4 miles range
In the Box
PRO 550 Plus handheld
TT 15X dog device with a rechargeable Li-ion battery pack
1″ adjustable black collar strap fits neck sizes 13″ – 22″
AC adapter
Split adapter cable
Charging cable
Contacts kit (short and long)
Video