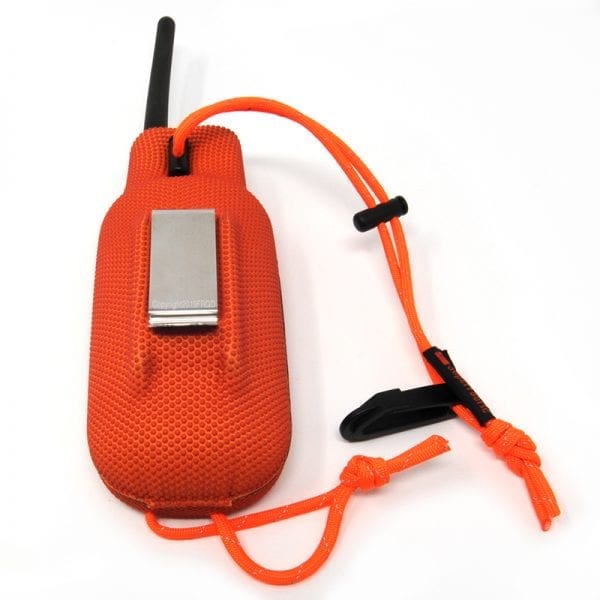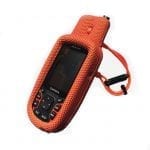 GizzMoVest Holster for Garmin Astro 320 430
Earn $0.72 in Front Range Cash
$35.95

Proudly Made in the USA
Description
GizzMoVest Holster for Garmin Astro 320 430 is a rugged case that has a unique tactile grip whether wet or dry and provides drop protection and recessed screen protection.  The orange GizzMoVest Holster for Garmin Astro is composite construction with a SuperFabric® exterior.  The side power button is activated thru-the-case (without opening).
SuperFabric® is created by taking a fabric and infusing tiny, hard guard plates into the fabric. SuperFabric® materials have some intrinsic performance properties such as abrasion, stain, and slash resistance as well as breathability, quick drying, and durability.
GizzMoVest Holster for Garmin Astro 320 430 has a stainless steel clip on the back and comes with both a top and bottom orange lanyard made with a reflective stripe visible specifically in a flashlight beam. Proudly made in the USA and backed by a 3 year warranty on defects in materials and workmanship.
GizzMoVest Holster for Garmin Astro 320 430 Features
Extremely Tough Textured Composite (not silicone) provides a tactile grip.
Recesses the screen deeply for optimum screen protection when it counts – while in use.
Very high-grade materials. Fully washable (Open air Dry).
Removable strong metal Belt Clip.
Includes adjustable Wrist Lanyard and Safety Clip.
Use 'in-the-case' as opposed to removing from a carry Case.
Activate Power Button thru-the-Case without opening. Access Battery Pack in just seconds!
A grippy, nearly indestructible Case, yet lightweight – 3 oz.
MANUFACTURED IN THE USA by GizzMoVest LLC backed by and a 3-Yr Warranty on defects in materials or workmanship.
ONLY for Garmin Astro 320 and 430. Does NOT fit the 220.