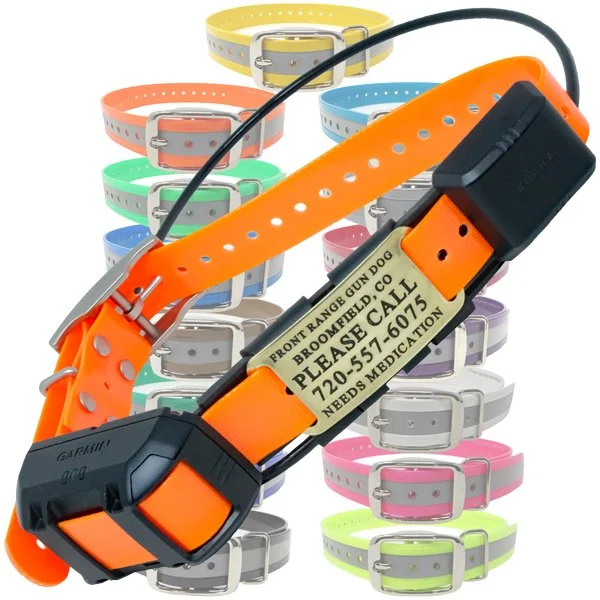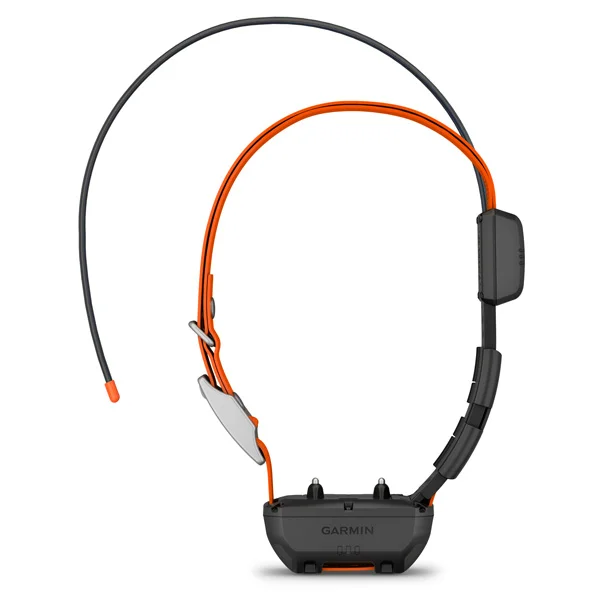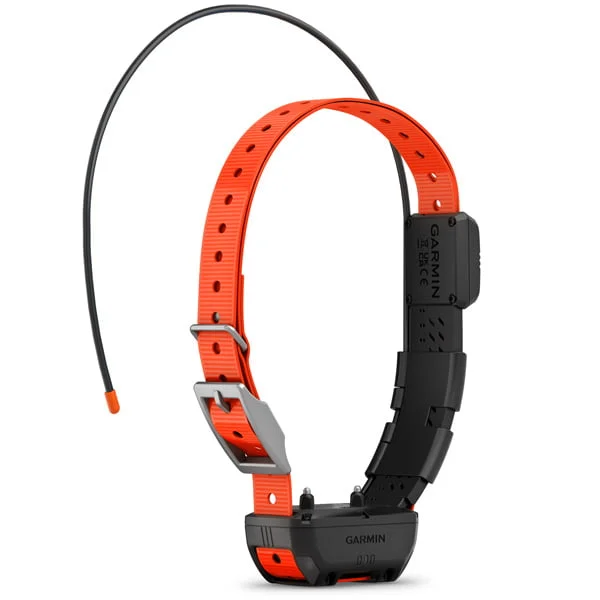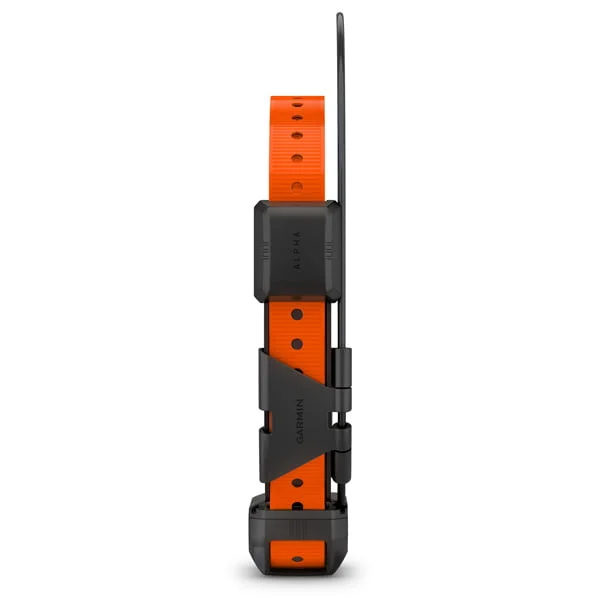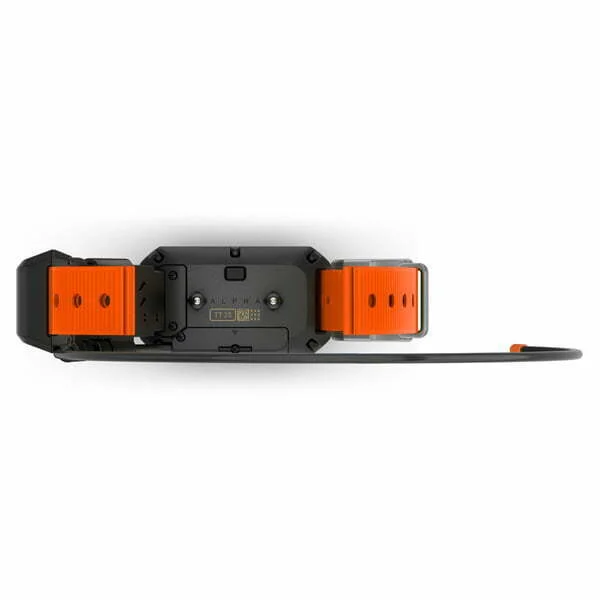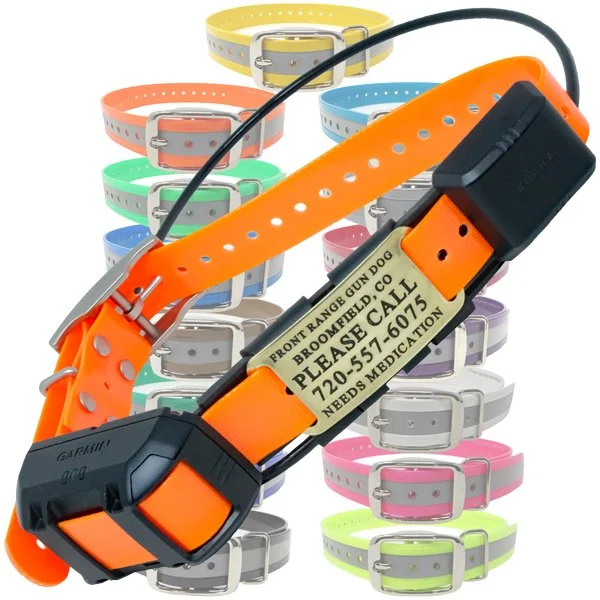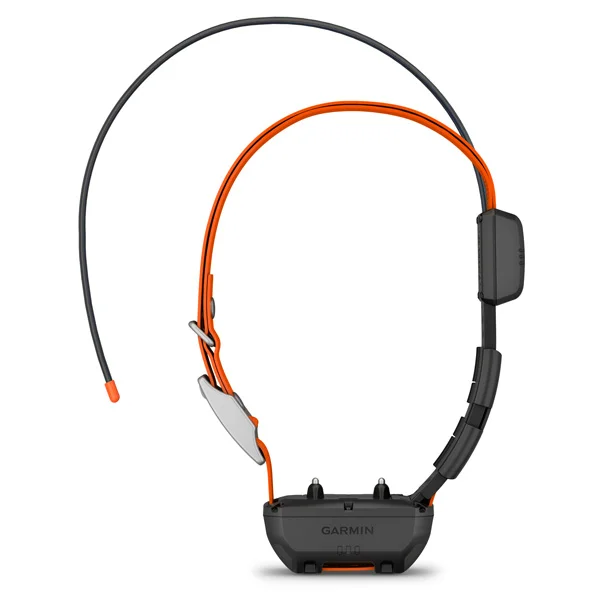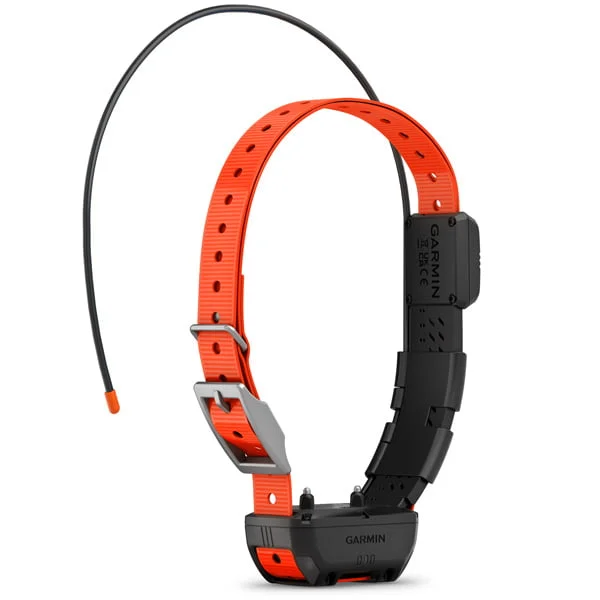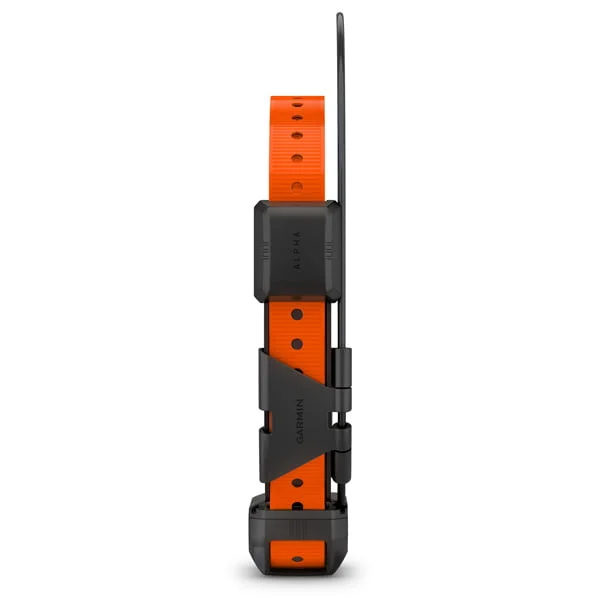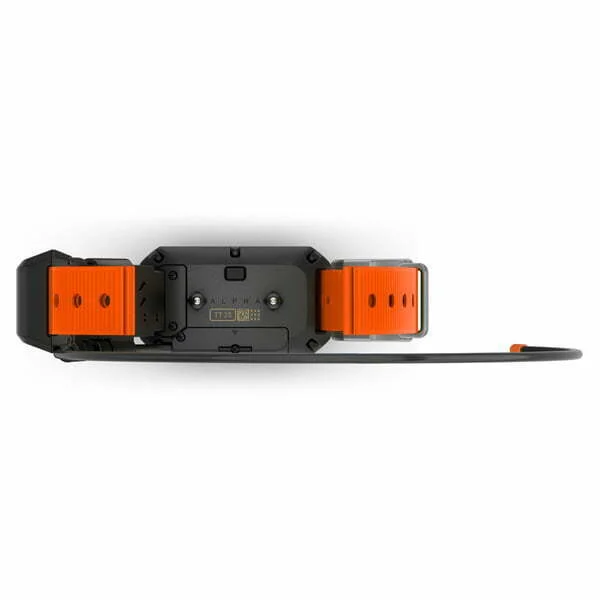 Garmin Alpha TT 25 Dog Collar
$349.99
In Stock
Collar Includes Free Nameplate and Choice of Strap Color
Description
The Garmin Alpha TT 25 Dog Collar is the most advanced Track and Train collar made by Garmin. The rugged yet slim housing is designed to fit a range of breeds and features a user-replaceable 1″ wide E-Collar Strap.  The Alpha TT 25 Dog Collar with Wi-Fi Connectivity automatically updates the software while charging.
When used with compatible handhelds Alpha 300i, Alpha 300, Alpha 200i, Alpha 200, Alpha 100, PRO 550 Plus,  Alpha 10 and Astro 430 (tracking only), you can track and send training commands up to 9 miles.
TT 25 Dog Collar Specifications:
Weight 8.8 oz. with strap and antenna (TT 15 Mini is 7.5 oz. with strap and antenna/TT 15X is 10 oz. with strap and antenna)
Dimensions: 1.4″ H x 3.2″ W x 1.8″ D
A built-in multicolor LED makes identifying your dog easy, even in darkness. It also can be used to train your dog. The collar features 18 levels of momentary and continuous stimulation as well as tone and vibration for training. Get up to 68 hours of battery with the standard battery pack, or upgrade to the expanded battery pack to get up to 136 hours with dynamic tracking — which optimizes update rates based on how your dog is moving. Plus, when charging and connected to your network with Wi-Fi technology, the collar will automatically install the latest software updates.
Setting Up Wi-Fi Software Updates on the Alpha TT 25 Dog Collar from the Alhpa 300i Handheld Transmitter:
Setting Up Wi-Fi Software Updates on the Alpha TT 25 Dog Collar Via Garmin Express:
Battery Replacement for the Alpha TT 25 Dog Collar:
Replacing the GPS Flexband Antenna on a Garmin Alpha TT 25 Dog Collar:
Garmin Alpha TT 25 Dog Collar Features:
Track and send training commands up to 9 miles with updates as frequent as 2.5 seconds when used with a compatible handheld (sold separately).
Use the collar to train your dog with 18 levels of continuous or momentary stimulation plus audible tone and vibration when used with a compatible handheld (sold separately).
Rugged yet slim design is universally sized to fit large and small breeds.
User-replaceable flex band
Get extended battery life with dynamic tracking based on your dog's movement
Identify your dog, even in the dark, with a large, easy-to-see multicolor LED; colors include yellow, magenta, cyan, white, green, red or blue
 Get automatic updates when the Alpha® TT 25 dog collar is charging and connected to your network with Wi-Fi® technology
Pairs with Garmin dog tracking handhelds Alpha 300i, Alpha 300, Alppha 200i, Alpha 200, Alpha 100, PRO 550 Plus,  Alpha 10 and Astro 430 (tracking only) (sold separately) ·
Batteries are user-replaceable and easy to change
When using dynamic tracking, a standard pack lasts up to 68 hours, and an upgraded expanded battery pack lasts up to 136 hours
Charges via USB-C Cable
Waterproof rating to 10 meters
1 Year Manufacturers Warranty
Garmin Alpha TT 25 – In The Box:
Alpha TT 25 dog collar with rechargeable lithium-ion battery pack
1″ collar strap of color choice
Charging clip
USB-C cable
Short and long plastic contact points with wrench