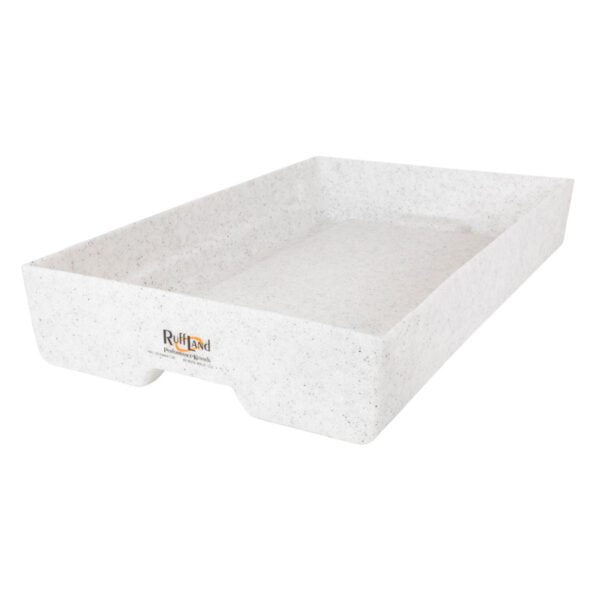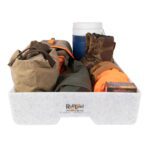 Ruff Land Kennels Easy Rider Top Tray

$52.95 – $56.95

Proudly Made in the USA
Description
The Easy Rider™ Top Tray Gen II is designed to contain your dog gear, shotgun shells, bagged birds, etc. on top of your Ruff Land™ Kennel. It won't slide off the kennel because the recessed base nests onto the protrusion on the kennel top. Or, for added security, it can be bolted down with provided hardware. And, yes, it's extremely easy to clean!
** Note: Gen I Top Tray will not fit Gen II kennels. 
Durable roto-molded construction.
Sets on top of your Ruff Land™ GEN II Kennel
Four kennel-specific sizes to fit Ruff Land™ GEN II Kennels from Medium to XL

Medium (also fits Backseat Rider and Int SUV) – 26.3″ x 16.75″ x 5.4″, 7 lbs.
Intermediate (also fits Lg SUV) – 29.18″ x 18.8″ x 5.4″, 8 lbs.
Large – 33.625″ x 19″ x 5.4″,9 lbs.
XL – 39″ x 20.375″ x 5.4″, 10 lbs.

Molded-in recessed handles for lifting tray or tray/kennel when connected with included hardware
New Gen II Ruff Land Kennels Easy Rider Top Tray
Beginning in 2022, we are introducing the newly designed Ruff Land Kennels Gen II. Gen II kennels are made with all new molds enabling some design refinements to the kennels. Most notably, all kennels now include handles that are recessed for stacking and accessorizing. Fit and finish is also much more uniform. We now offer a wider variety of accessories many of which will be specifically designed to fit the various size kennels. Rest assured all Gen II kennels will stack and couple with previous versions. Finally, we are also introducing a new standard color, Millstone!