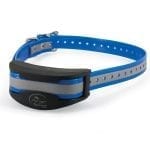 SportDOG SDR-AH Add-A-Dog® Collar for the HoundHunter® 3225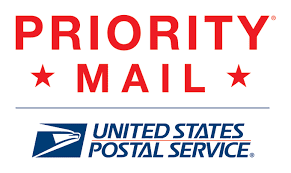 Free USPS Priority Mail Shipping
Description
Features
In The Box
Owner's Manual
Description
The SportDOG SDR-AH Add-A-Dog® Collar is the original Collar Receiver for the HoundHunter® 3225 system. Add another dog to your current SportDOG Brand® electronic collar system or replace a Collar Receiver with the SDR-AH Add-A-Dog® Receiver. This Collar Receiver comes with a blue strap to easily identify Collar Receivers.
Compatible with:
Features
DryTek® waterproof and submersible to 25 feet
For dogs 8 pounds or larger with neck sizes 5″ – 22″
Rechargeable lithium-ion batteries, Charges in 2 hours, lasts 40-60 hours per charge
Low battery indicator
In The Box
Receiver on 3/4″ Collar Strap
Charging Cradle
Charging Adaptor
Long Contact Points
Operating Guide
To learn more about the SportDOG SDR-AH Add-A-Dog® Collar features read the Owner's Manual. To add a different color strap see the 3/4″ Universal e-collar strap sold separately.
Model: SDR-AH
Manufactured by: SportDOG Brand
MORE INFORMATION
Compatible with:

HoundHunter® 3225 (SD-3225)
SportHunter® 1225 (SD-1225), 1825 (SD-1825)
WetlandHunter® 1825 (SD-1825CAMO)
UplandHunter® 1875 (SD-1875)
ProHunter® 2525 (SD-2525)

WATERPROOF
DryTek® waterproof and submersible to 25 feet
DOG SIZE
For dogs 8 pounds or larger with neck sizes 5″ – 22″
BATTERIES
Rechargeable lithium-ion batteries
Charges in 2 hours, lasts 40-60 hours per charge
LOW BATTERY INDICATOR
Yes
Receiver on 3/4″ Collar Strap
Charging Cradle
Charging Adaptor
Long Contact Points
Operating Guide